Introduction: In the competitive landscape of B2B marketing, content has emerged as a powerful tool to engage, educate, and convert prospects. To understand the true impact of content marketing in th...
02 June ·
0
· 5
·
Syed Anas Ali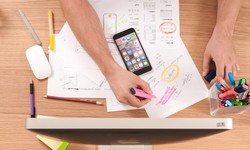 Do you want to avoid generic marketing strategies that fail to attract your target audience? Look no further than account-based marketing (ABM), a targeted approach focusing on specific accounts or co...
20 April ·
0
· 7
·
Syed Anas Ali
Beautiful bridal dresses created by Pakistani designers are well-known all over the world. These understated wedding gowns and dresses by Maria B., Asim Jofa, Bin Saeed, Sada Bahar and...
15 April ·
0
· 5
·
Syed Anas Ali