 Follow
People have been watching movies for decades. The first studio or theater was established in 1897. With the help of technology, it has become much easier to watch movies on differe...
terkutuk
02 September ·
0
· 18
Irrfan Khan, a powerhouse of incredible acting talent, passed away in a Mumbai hospital in the early hours of Wednesday, the 29th of April, 2020 leaving a vacuum in the Hindi film...
terkutuk
02 September ·
0
· 6
Today, we have movies in digital form. However, we did not have this concept 100 years ago. During those times, film ruled the entire world. This was the era when audio movies and...
terkutuk
02 September ·
0
· 18
Like most people, you may entertain yourself by watching your favorite TV channels. The good thing is that you don't need to rely on TV channels anymore. As a matter of fact, you c...
terkutuk
02 September ·
0
· 11
In the year 2018 SANJU, FOSER VILLY, PADMAWAT, GOLD, RAAZI movie trailers are being highly acclaimed. And as per the public review the top categories have been issued. Bit About F...
terkutuk
02 September ·
0
· 9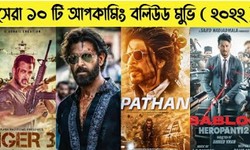 Back in the 1990s and even in to the early 2000s, con artists couldn't lean on the Internet to pull off their schemes. No, they had to defraud their victims the old-fashioned way....
terkutuk
19 August ·
0
· 7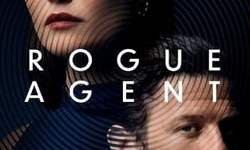 The cave rescue of the Thai children trapped in Tham Luang will always stand as a feat of human achievement and the ability to overcome impossible odds. Back in the summer of 2018,...
terkutuk
18 August ·
0
· 18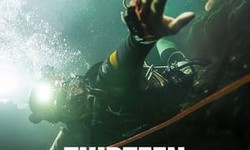 Detailed review 'F9': For director Justin Lin, making Fast 9 should have been a left-handed game. After all, he directed the first Fast and the Furious movie. After that, he also d...
terkutuk
09 August ·
0
· 13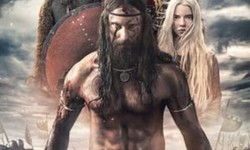 A lot of work went into creating the technical aspects of "Thirteen Lives," from Molly Hughes' skillful recreation of the interiors of Thailand's Tham Luang Nang Non cave to its tw...
terkutuk
05 August ·
0
· 11
I know I talk a lot about crying over video games, but it's only because it's true.I've always found myself getting overly emotional about certain video games. For a game to have t...
terkutuk
03 August ·
0
· 8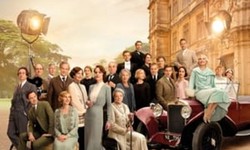 The robust family adventure "The Sea Beast," appearing today on Netflix, is one of the biggest movie surprises of the year so far. Fun, smart, and sneakily deep, it has elements th...
terkutuk
01 August ·
0
· 18