The education of your child does not begin and stop in the classroom. Numerous factors are involved in determining if they find studying enjoyable and motivating. Children can succeed in school when their friends and family show concern for their education and studies. Even the most minuscule invol...
05 January ·
0
· 11
·
Vidhi Gupta
It's that time of the year again! A time when everything is twinkling, a time for merry-making, for indulging in sweet delights, and so much more. It's that time of the year when the chilly and Christ...
11 months ago ·
0
· 4
·
Vidhi Gupta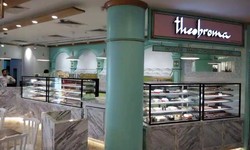 You have heard the best news of your life; your best friend is getting married. You are overjoyed and excited to know that your best friend is marrying the man of her heart and is about to begin a new...
11 months ago ·
0
· 8
·
Vidhi Gupta
Education is the right of every human being, and it is the most powerful weapon one can use to change the world. This journey of education begins in school. It is the only place where the child can make decisions about their future. Hence, it is necessary to choose the right one for your child. Choo...
11 months ago ·
0
· 4
·
Vidhi Gupta
Denim has survived every trend since it entered the world of fashion. Be it the "High Waist Bell Bottoms" of the '70s or the "Patched Up Mom Jeans" we are wearing in 2022. Denim is everlasting. It's made from cotton, it's comfortable and it's durable....
28 November 2022 ·
0
· 9
·
Vidhi Gupta
Curb appeal is a commonly used term nowadays in the real estate sector, but it's more applicable to apartments and buildings. Improving the curb appeal of your apartment makes it alluring and in...
25 November 2022 ·
0
· 4
·
Vidhi Gupta