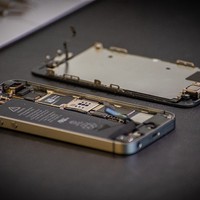 After using their laptop for a few years, a lot of MacBook Pro users have a similar problem: a faulty battery. You might think your MacBook Pro has to be charged constantly or you might notice sporadic shutdowns. You'll discover that replacing the internal battery is far easier on your wallet than r...
13 April ·
0
· 1
·
zoya fatema
The battery needs to be replaced immediately. MacBook batteries are packaged in plastic on an individual basis. The gas produced by your battery expands the sealed bags. Your battery will die quickly. The touchpad and even the logic board can be pushed and even broken by a swollen MacBook battery Re...
04 March ·
0
· 5
·
zoya fatema
Use our free iOS and Android mobile applications to schedule a fridge repair in Dubai or book it online. A skilled technician will be immediately assigned and will show up at your door on the schedule...
24 January ·
0
· 17
·
zoya fatema