All posts
What happens when you're lost and you don't have your phone to give you directions? We all have that one road, building, or tree that helps us remember where we're going. Without t...
Jacob Enderson
in
Space
19 March
· 25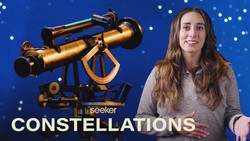 Have you've ever had the experience where even though it looked like there was no issues on your end for your internet connection, lots of websites are loading extremely slowly or...
Alex
in
Internet
19 March
· 28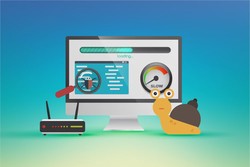 Crypto veterans will likely have heard of NEM,   or seen the XEM crypto token  on the market cap rankings. But if you've ever wondered  what NEM project is all about,   or who is b...
Alex
in
Cryptocurrency
18 March
· 27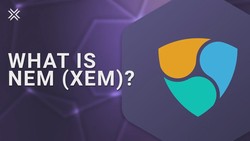 Versatile music ringtones participate in two unique manners in the advancement of telephone coordinated effort. First an foremost, considering the way that they can be tweaked, mus...
John Murphy
in
Accessories
17 March
· 17 Have you ever been in a situation where your WI-FI doesn't reach far enough and you can't run a cable, you could buy a repeater or another mesh node but those things cost... money....
Alex
in
Tech
16 March
· 17 One of the really insidious parts of illegal logging is that the same criminal enterprises are also engaged in trafficking drugs, weapons, and typically human trafficking as well....
Kelly
in
Environment
16 March
· 13 Free access to information is one of the hallmarks of the modern web. I mean, how many times have you fallen down a Wikipedia hole at two in the morning only to wake up the next mo...
Kelly
in
Web
15 March
· 22 Chances are you don't spend a ton of time thinking about the venerable PDF, unless you have to edit one without paying Adobe however much money in order to do it. So why are PDFs e...
Den W.
in
Software
13 March
· 30 Have you ever walked out of a movie theater so impressed by the audio experience that you forgot all about the 30 bucks you just dropped on popcorn and soda, and could only think a...
Alex
in
Multimedia
13 March
· 23 Dark energy is the mysterious force driving the universe's accelerating expansion. In an effort to understand it, scientists are planning to make the largest 3D map of the universe...
Alex
in
Space
13 March
· 13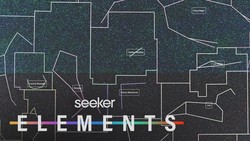 As much as we love video games, it's easy to end up feeling disappointed when developers let us down in some ways, and with the Cyberpunk 2077 fiasco, fresh in everyone's mind, let...
Jacob Enderson
in
Gaming
12 March
· 17 The U in USB stands for universal, which is appropriate seeing as how USB devices are everywhere. I mean, you can even get a USB turret to shoot Nerf projectiles at your irritating...
Den W.
in
Tech
12 March
· 16