All posts
The Lenovo Legion 5 has some great specs for  a mid range gaming laptop, but how well does   it actually perform in games? I've tested  the Ryzen 7 4800H and GTX 1660 Ti config in ...
JT
in
Hardware
09 October
· 31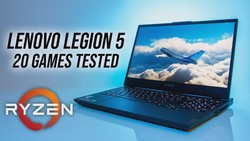 As the years have gone by we've gone from having painfully slow mechanical hard drives in our computers to super fast SSDs but there's one area where SSDs are still frustrating. H...
Alex
in
Gaming
08 October
· 5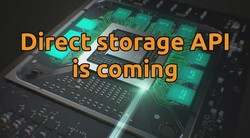 We're heading to Mars again. But this time, it will be the first round-trip mission, not to the Red Planet itself, but to its moons. In case you didn't know, Mars actually has two...
Jacob Enderson
in
Space
08 October
· 27 · 1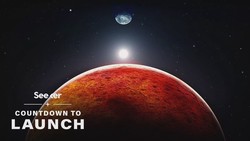 The Dell G7 gaming laptop has a new design for 2020, I'll show you both the good and the bad to help you decide if it's worth considering. Mine has some fair specs for a gaming lap...
JT
in
Hardware
08 October
· 10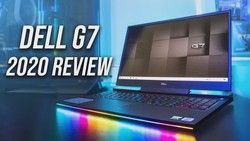 Back in 2015, the two detectors that make up the experiment called LIGO made waves. Well, technically they detected waves — they picked up the gravitational waves generated by two...
Alex
in
Space
07 October
· 6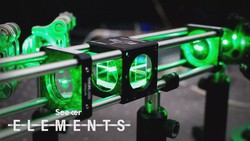 The Windows command prompt. My old friend, you have not aged well. This is a relic from another era, and now it's had an upgrade! Welcome to the Windows Terminal. The Windows comm...
Den W.
in
Windows
07 October
· 9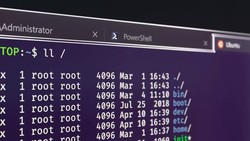 The Lenovo IdeaPad Gaming 3 is a budget friendly gaming laptop with a lot to offer for the money. Mine has the 6 core Ryzen 5 4600H processor with Nvidia GTX 1650 Ti graphics, but...
JT
in
Hardware
06 October
· 12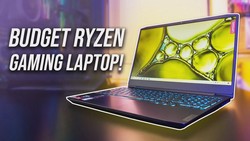 I've compared Nvidia's new RTX 3080 graphics card against the 2080 Ti from last generation to see what the differences are in games at 4K, 1440p, and 1080p resolutions as well as c...
JT
in
Hardware
05 October
· 12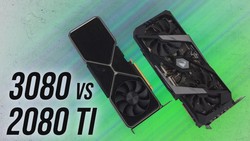 When I first heard about Sony's new A7C, I thought, "Yeah, okay, "this is purely just a parts bin camera," which it is. It takes the best of the Alpha line and it puts it into a sm...
Den W.
in
Gadgets
02 October
· 10
Lenovo has refreshed the popular L340 as the IdeaPad Gaming 3, but now it has an AMD Ryzen 4000 option, so just how well does it perform in games? I've tested the 1650 Ti model in...
JT
in
Hardware
02 October
· 23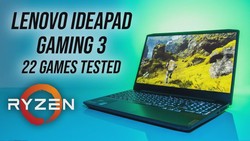 The Apple Watch Series 6, is the best smartwatch by a country mile by five miles. But then last year's, Series 5 was the best smartwatch too. So Apple would have had to have really...
Den W.
in
Apple
01 October
· 10
This is the first 17 inch Ryzen gaming laptop I've tested, it's the XMG Core 17, also sold as the Eluktronics RP-17 in the US, but is it worth considering over the smaller 15 inch...
JT
in
Hardware
01 October
· 40