All posts
So that smartphone in your pocket or the smartphone you're using to watch this video right now almost certainly supports WiFi, Bluetooth and some kind of cellular connection. And s...
Alex
in
Tech
12 July 2020
· 13 · 1 This is the first gaming laptop I've had with Nvidia RTX 2070 Super graphics, but just how well does it perform in games? I've tested the Infinity W5 in 20 games at all setting lev...
JT
in
Hardware
10 July 2020
· 523 · 1 Whether you have too small of a desk or too many monitors, there comes a time in every tech lover's life where enough is enough. And that time is once your monitors have encroached...
Alex
in
Accessories
09 July 2020
· 48 · 1 Web browsing has changed a lot over the years. There's no more Home button, we browse with tabs instead of opening a new window every time, and a GeoCities page, with lots and lots...
Alex
in
Web
08 July 2020
· 13 · 1 Your PlayStation and Xbox controllers are excellent for the vast majority of games, but there's only one way to go when it comes to some serious racing. A great racing wheel is mor...
Alex
in
Accessories
08 July 2020
· 35 · 1 The Dell G5 special edition is an all AMD gaming laptop, and the first one to use the new Radeon RX 5600M graphics, so let's test it out in this detailed review and help you decide...
JT
in
Hardware
08 July 2020
· 115 · 1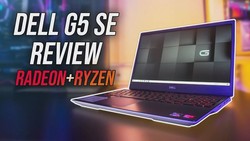 Is it worth paying more money to get the Ryzen 7 3800XT? Or can you spend less and get by with the cheaper 3700X instead? I've tested games, applications, power draw, thermals and...
JT
in
Hardware
07 July 2020
· 146 · 1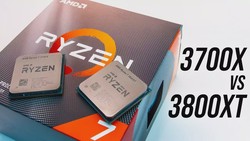 It's possible to pay less money for better gaming performance! The Dell G5 special edition gaming laptop has two main configurations, the entry level $880 USD option with Ryzen 5 4...
JT
in
Hardware
06 July 2020
· 42 · 1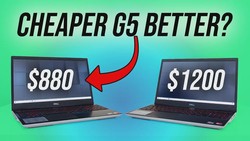 Not long ago, we did an episode on a line of CPUs that were not made by AMD or Intel, but rather by an AMD-backed Chinese joint venture just for the Chinese market. But these aren'...
Alex
in
Tech
05 July 2020
· 49 · 1 Nvidia recently refreshed their RTX 2060 graphics for laptops by allowing OEMs to raise the power limit up to 115 watts, the same as the 2070 and 2070 Super Max-P, but just how wel...
JT
in
Hardware
03 July 2020
· 239 · 1 And this is weekly update on the coolest developer news from Google. Google announced some new features focused on privacy and security in Android 11. One-time permissions let use...
Alex
in
News
03 July 2020
· 20 · 1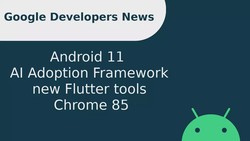 Almost every household today owns at least one wireless device. When it comes to gaming, headphones are some of the first devices that incorporate wireless connectivity. With this...
Den W.
in
Accessories
02 July 2020
· 27 · 1