All posts
When it comes to playing games, smartphones are the most powerful. One of the main reason: 60% of the global revenues in the gaming industry is generated by smartphones compare to...
Glownight Games
in
Gaming
08 July
· 5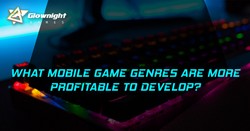 Just a decade ago, developing a gaming application was such a daunting task — you had to invest a lot of time and money — plus you required resources with expert skill-sets to deve...
Glownight Games
in
Gaming
08 July
· 5 Jumping right into game design is sometimes the best way to get started. It's thrilling to see your own work come to life on the screen, and that creative zeal is the best fuel for...
Glownight Games
in
Gaming
08 July
· 6 React Native is a well-known, fast, and low-cost programming language. Cross-Platform JavaScript Framework Facebook's React Native is a JavaScript framework for creating actual, n...
Jack Hilder
in
Programming
08 July
· 5 Are you an entrepreneur, a start-up firm, or an investor considering launching a new start-up firm based on fresh mobile app ideas? Do you want to learn how to generate money with...
Jack Hilder
in
Tech
08 July
· 7 Because of the pressing need to purchase from home, internet shopping has grown in popularity. In fact, online shopping has become the new normal. As a result, Shopify highlighted...
Jack Hilder
in
Tech
08 July
· 17 Despite the smartphone industry growing at a rapid  pace, and the phone launch events only becoming   grander in scale, over the years, the charm  of these events has greatly reduc...
Kelly
in
Mobile
07 July
· 5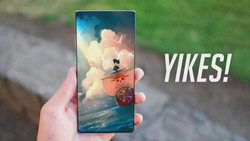 The Galaxy S21 Ultra won the best smartphone of the year award at Mobile World Congress and it will remain at the peak of the Galaxy S series for another Six-months or so before it...
Jacob Enderson
in
Mobile
06 July
· 21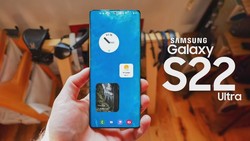 I guess you could consider the wooden frame that the abacus came in as the first computer case, but today we're gonna start by talking about the case from the original 1981 IBM PC....
Den W.
in
Tech
06 July
· 19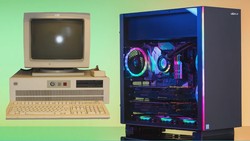 If you have noticed, Apple doesn't like to talk about its competition and when they do, it's often in a negative way. I mean in every commercial Apple showcases its competitors in...
Alex
in
Tech
03 July
· 17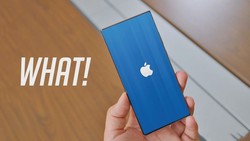 Last year's Fan Edition device proved to be one of Samsung's most successful devices of the year, and with its successor, the Galaxy S21 FE Samsung wants to create the same magic t...
Alex
in
Tech
02 July
· 17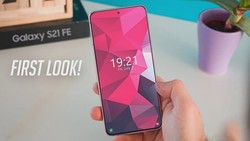 A few days ago we got to see the first look at the Galaxy Watch 4 which showed that it has no rotating bezel and that it's a cross between the Galaxy Watch series and Active series...
Alex
in
Tech
01 July
· 19