All posts
There's a new console war brewing, again, but it's going to be quite different from the ones we've seen in the past. The Xbox Series X and PlayStation 5 will be going head-to-head...
Alex
in
Gaming
26 April 2020
· 10 · 2 · 1 Typically, when we get excited about improvements to gaming performance, it's because of some new piece of hardware like a high refresh rate monitor or a graphics card that's beefi...
Den W.
in
Gaming
26 April 2020
· 11 · 2 The last MacBook Air had two fatal flaws Apple's butterfly keys were a disaster, and the dual core processor kneecapped any potential for serious multitasking. Both of these are...
Alex
in
Hardware
26 April 2020
· 10 · 1 Two-factor authentication is measurably one of the best ways to secure access to your data. Unfortunately a lot of people's experience is that it's inconvenient or just plain ann...
Alex
in
Security
25 April 2020
· 10 · 2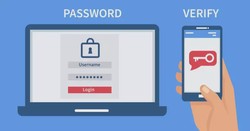 Here we are in 2020, and we are getting raised concern about 5G. Although 5G promises to deliver faster speeds to our phones and there are even home-based internet solutions that u...
Jacob Enderson
in
Tech
25 April 2020
· 8 · 2 The MSI GS66 is a thinner gaming laptop with some powerful hardware inside, so just how hot does it get? Let's find out and see what improvements can be made to thermals and perfor...
JT
in
Hardware
25 April 2020
· 580 · 2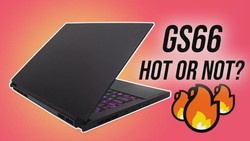 The MSI GS66 gaming laptop combines the latest Intel 10th gen processors with Nvidia RTX Super graphics in a thinner machine, but how well does it actually perform in games? I've...
JT
in
Hardware
25 April 2020
· 256 · 1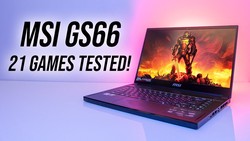 The Lenovo L340 is a cheaper gaming laptop which offers serious value. In this guide I'll show you how to upgrade everything in the L340, including the memory, Wi-Fi card, SSD, and...
JT
in
Hardware
24 April 2020
· 560 · 1 · 1 Microsoft's cloud subscriptions were confusing enough; but then they decided to rename some of their Office 365 plans to Microsoft 365. Now that would be fine, except Microsoft 3...
Jacob Enderson
in
Cloud
24 April 2020
· 90 · 2 Ubuntu 20.04 was released at 23 April with  the code name Focal Fossa, which is the next Ubuntu long-term support (LTS) and is a continuation Ubuntu 18.04 LTS, released in 2018....
Alex
in
Linux
23 April 2020
· 28 · 2 There are several reasons why a prospect can tell you, "Let me think about it." And if you read this article, you'll have a good understanding of these reasons and how to overcom...
Kelly
in
Marketing
23 April 2020
· 17 CameraX is a jet-pack support library created to make camera app development easier. And now it's in beta. The CameraX API is built on top of the Camera2 API, and leverages it...
Alex
in
Mobile
23 April 2020
· 38 · 1