All posts
A lot of people are reluctant to build backlinks. They get scared because you need to do outreach to hundreds, if not, thousands of website's owners before you get your first handf...
Kelly
in
Marketing
22 February 2020
· 4 · 3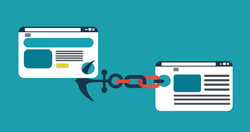 A lot of people think blogging has changed over the last year since they're not getting good results from their blogging efforts anymore. The truth is, the underlying rules of succ...
Kelly
in
Marketing
21 February 2020
· 10 · 2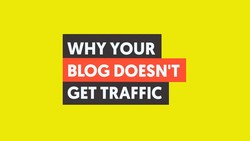 The social web is huge, from Facebook to Pinterest, when you combine them all, it's over billions of eyeballs per year. But, if you've been doing business on the social web for awh...
Kelly
in
Marketing
17 February 2020
· 3 · 2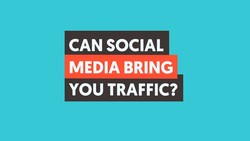 Airports are not only terminals for people and goods, but also the gates to the world. Millions of passengers are handled every year at the superlative airports and millions of ton...
Alex
in
Uncategorized
17 February 2020
· 10 · 1 A message that all science fiction fans have been waiting for: scientists have managed to project a 3D hologram that you can actually feel when touching. In addition, the hologra...
Alex
in
Tech
17 February 2020
· 9 · 1 Are you considering career marketing? Not sure where to start? Do you want to know which ones have the best future outlook? Today I'm going to break down the two marketing careers...
Kelly
in
Marketing
16 February 2020
· 16 · 1 Looking for the best CPU for gaming? In this article we'll break down the top CPUs available whilst comparing them for price versus performance.  In the first category, we take a l...
Den W.
in
Hardware
15 February 2020
· 13 · 1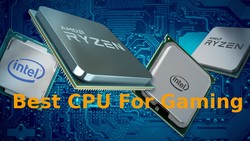 Back when I got started, it was easy to make a killing with digital marketing. All you got to do is rank some random blog spot website, or WordPress.com website. Throw on some affi...
Den W.
in
Marketing
13 February 2020
· 9 · 2 · 1 In the news this week: Are you a professional touch typist? Well, throw away your keyboards then, as Samsung's 'Selfie Type' could be releasing soon, as demo video has been found o...
Den W.
in
News
13 February 2020
· 30 · 2 Payment processing company ePayments suspended all financial activity due to review by FCA. This is official message from company: On the February 11, 2020 ePayment Systems Limi...
Alex
in
News
11 February 2020
· 22 · 3 · 1 There are two types of engineers in this universe. The first type writes code, then walks away and does not watch it run. They just assume everything will go according to plan. T...
Kelly
in
Testing
11 February 2020
· 26 · 3 When you look at websites that are ranking on page one of Google, there's a few common traits that set them apart. And I made it my mission to learn what these traits are, so I can...
Den W.
in
Marketing
10 February 2020
· 20 · 3