All posts
Samsung is on a roll lately. A couple of days ago we saw that Samsung was able to retain the number one spot in smartphone rankings after selling over 80 million smartphones in Qua...
Alex
in
Gadgets
03 November
· 8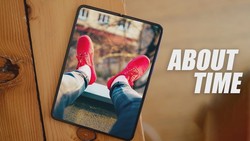 The innovative creation of smart machines is done by the utilization of Artificial Intelligence. These machines have the ability to perform some tough activities which require the...
Lori Smith
in
AI
02 November
· 8 Innovation has scored a very surprising harmony in the twenty-first century, and many things have advanced alongside change. Innovation needs to restrict their carries on with all...
Lori Smith
in
Tech
02 November
· 10 This laptop is smaller and lighter  compared to most others considering   the powerful specs it's packing. It's known  as the MAX-15 from Eluktronics in the US,   and sold here in...
JT
in
Hardware
02 November
· 31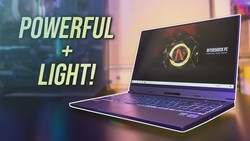 SEO is an essential tool to make websites appear in search engine results. That is why businesses hire local SEO Singapore experts to work on their websites and make them rank in s...
Rae
in
Marketing
01 November
· 11 LG used to be one of the biggest smartphone brands in the world. Along with Sony and HTC, they used to rival Samsung at one point both in terms of sales and cutting edge features....
Alex
in
Gadgets
31 October
· 10 I loved the original Galaxy Fold. It's gigantic screen, top tier performance, and head turning, "wow, cool phone" factor was enough for me to ask it to go steady with me. Until I e...
Alex
in
Gadgets
31 October
· 8 RDNA 2 has been rumored, it's been speculated on, heck, I even played on the new architecture in the Xbox, but now we finally got the details for the PC add-in cards, and the first...
Jacob Enderson
in
Hardware
31 October
· 22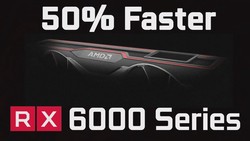 In this article, we're going to look at the top five mechanical keyboards available on the market today. We made this list based on our own opinion, research, and customer reviews....
Den W.
in
Accessories
31 October
· 19 NVIDIA may have hyped the crap out of its new Ampere GPU lineup, but you weren't expecting AMD to sit around and do nothing, were you? That's not how Dr. Lisa Hsu rolls.  Team red...
Alex
in
Hardware
31 October
· 19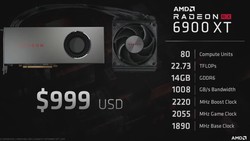 Every smartphone company suffered lackluster sales in Quarter 2 of this year due to the pandemic. However, the market is starting to return to normal and so do the smartphone sales...
Den W.
in
Gadgets
30 October
· 9 So about a week ago we saw the first look at the Galaxy S21 Ultra that showed this camera setup consisting of 4 camera sensors. It originated from Onleaks who as you know is one of...
Jacob Enderson
in
Gadgets
30 October
· 13