All posts
So far all 10th gen Intel laptops I've tested can't be undervolted with Intel XTU or Throttlestop, presumably due to the Plundervolt vulnerability. I'm not certain, but think that...
JT
in
Hardware
28 April 2020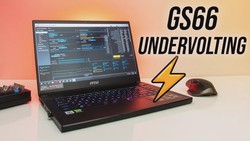 Connecting an external monitor to a laptop should increase gaming performance in most instances, let's discuss why this is the case, and find out just how big the difference is i...
JT
in
Hardware
28 April 2020
Acer Helios 300, or ASUS Zephyrus G14, which gaming laptop should you pick? Let's check them out in this detailed comparison and help you decide which one is right for you. Starti...
JT
in
Hardware
27 April 2020
If you're a gamer, you probably know that using the integrated graphics built in to your computer's processor, instead of a full-fledged, discrete graphics card, is about like eati...
Den
in
Hardware
27 April 2020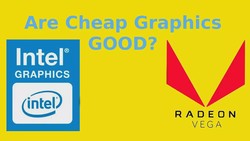 There's a new console war brewing, again, but it's going to be quite different from the ones we've seen in the past. The Xbox Series X and PlayStation 5 will be going head-to-head...
Alex
in
Gaming
26 April 2020
Typically, when we get excited about improvements to gaming performance, it's because of some new piece of hardware like a high refresh rate monitor or a graphics card that's beefi...
Den
in
Gaming
26 April 2020
The last MacBook Air had two fatal flaws Apple's butterfly keys were a disaster, and the dual core processor kneecapped any potential for serious multitasking. Both of these are...
Alex
in
Hardware
26 April 2020
Two-factor authentication is measurably one of the best ways to secure access to your data. Unfortunately a lot of people's experience is that it's inconvenient or just plain ann...
Alex
in
Security
25 April 2020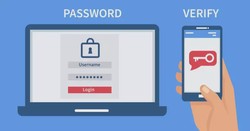 Here we are in 2020, and we are getting raised concern about 5G. Although 5G promises to deliver faster speeds to our phones and there are even home-based internet solutions that u...
JK
in
Tech
25 April 2020
The MSI GS66 is a thinner gaming laptop with some powerful hardware inside, so just how hot does it get? Let's find out and see what improvements can be made to thermals and perfor...
JT
in
Hardware
25 April 2020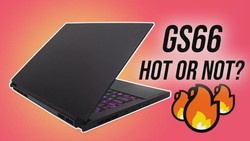 The MSI GS66 gaming laptop combines the latest Intel 10th gen processors with Nvidia RTX Super graphics in a thinner machine, but how well does it actually perform in games? I've...
JT
in
Hardware
25 April 2020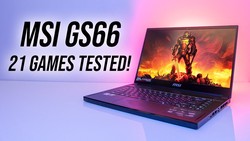 The Lenovo L340 is a cheaper gaming laptop which offers serious value. In this guide I'll show you how to upgrade everything in the L340, including the memory, Wi-Fi card, SSD, and...
JT
in
Hardware
24 April 2020