All posts
The MSI MAG272CQR is a cheaper 165Hz 1440p gaming monitor that's got a lot of value to offer, let's check it out in this review and find out if you need to make any compromises f...
JT
in
Hardware
10 April 2020
· 245 · 2 The ASUS Zephyrus G14 is a smaller 14" gaming laptop that still packs in good specs, but how well does it actually perform in games? I've tested 20 different games at all setting...
JT
in
Hardware
09 April 2020
· 4K · 3 · 2 AMD's new Ryzen 9 4900HS has quite a lot of processing power available, but just how well does it stack up against Intel's best 8 core laptop chip and others? Let's find out!...
JT
in
Hardware
07 April 2020
· 118 · 2 · 1 In terms of revenue, Amazon is the biggest company in the world. They have over $232 billion in revenue, and that was just in 2018. '19's even bigger, and '20, '21 will be bigger...
Alex
in
Marketing
06 April 2020
· 61 · 1 · 1 ASUS are refreshing their gaming laptop lineup with the launch of Intel's new 10th gen processors and Nvidia's Super graphics, let's take a look at the new models and find out what...
JT
in
Hardware
04 April 2020
· 222 · 1 Linux Ubuntu 20.04 "Focal Fossa" beta released and available for download, you can get it on Ubuntu Release Server This release is based on Linux 5.4 kernel and Gnome 3.36 desktop...
Alex
in
Linux
03 April 2020
· 71 · 3 There may be no other group of heavy internet users that's more passionate about their internet connection than gamers. Yes, I'm talking to you, shooters and strategizers, and raid...
Alex
in
Internet
02 April 2020
· 343 · 1 · 1 Intel 10th gen H series processors and Nvidia Super graphics are coming to laptops!  Let's start with what Nvidia's got coming down the pipeline, as honestly it's more interesting...
Alex
in
Hardware
02 April 2020
· 46 · 1 There are estimated 30 million companies in the world today. That's roughly one company for every 26 people. With so many brands in the world, ranging from huge brands like Coca-...
Kelly
in
Marketing
02 April 2020
· 26 · 1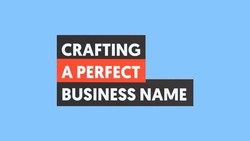 A lot of people think that you have to know coding when it comes to doing SEO. They fear that they won't be able to optimize their site because they know nothing about HTML or co...
Kelly
in
Marketing
31 March 2020
· 8 · 2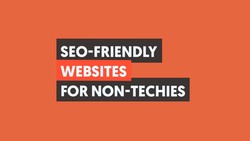 This is by far my most frequently asked question that I get, "Hey, my website is new and I'm still "not seeing a lot of visitors. "How long before I start seeing results from my...
Kelly
in
Marketing
31 March 2020
· 61 · 1 SEO isn't just about getting back links and working under technical SEO. For a long time, Google has been adjusting its algorithm to look at user experience to determine rankings...
Kelly
in
Marketing
30 March 2020
· 15 · 1