14+ Best Shopify Related Products Apps derived from hundreds of Related Products reviews in the market (Shopify Apps Store, Shopify Apps) using AVADA Commerce scores, rating reviews, search results, and social metrics. The reviews below were hand-picked by AVADA Commerce experts.
#1 Candy Rack – One Click Upsell by Digismoothie
The Candy Rack app enables Shopify store owners to increase sales by utilizing effective upsells and cross-sells. The app makes it simple to create a one-click upsell offer that will look great on any device. There are numerous templates to choose from, and each one can be fully customized: you can change the title and subtitle of the pop-up, change the colors, set different conditions for displaying the offer, and so on. In any plan, the number of upsells is unlimited.
If you don't want to set up manual upsells and cross-sells, Candy Rack can. There's also the Smart Auto-Upsell feature, which uses Shopify's product recommendation API to determine the best product to offer to a customer. These AI-powered offers have been shown to perform twice as well as manually created ones.
The Candy Rack app offers a slick and responsive upsell popup that does not interfere with the customer's experience but rather enhances it with relevant offers.
Features Highlights
Customizable pop-ups based on pre-defined templates
Possibility to upsell/cross-sell not only products but also additional services
Offers are added by the customer in one click
Pop-ups easily adapt to any screen resolution
Suitable for international businesses that can translate pop-up wording and use different currencies
Price: From $19.99/month. 14-day free trial.
Rating: 5 / 5
#2 Frequently Bought Together by Code Black Belt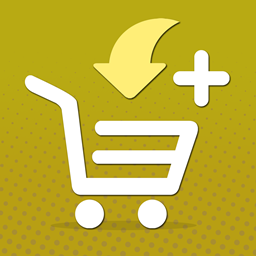 The Code Black Belt team's Frequently Bought Together is an essential tool for all Shopify e-commerce store administrators to help customers add a bunch of related products with a single click by featuring Amazon-like Bundle Recommendations, upsell, and discounts. In detail, using data mining algorithms, this application can analyze previous orders in your store database with high accuracy. By doing so, it can generate a memory graph containing items that are typically added to the cart together. When a visitor comes to the product page, a bundle made up of various frequently purchased-together products will be displayed. Furthermore, with a user-friendly interface, you can allow your customers to remove any of the selected products. Conveniently, if customers select the desired variants from your store's variants, their images and prices will be automatically refreshed. Install the app now to quickly add many important features to Shopify!
Features Highlights
Display Frequently Bought Together widget like Amazon
Analyze and create a memory graph of frequently added products
Select and display a bundle comprised of the products by default
Add the product to the cart with one click
Help your customer in selecting the desired variants
Price: $6.99/month. 30-day free trial.
Rating: 4.9 / 5
#3 Wiser ‑ Personalized Product Recommendations & Upsell by Expert Village Media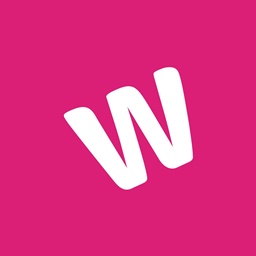 Wiser by Expert Village Media is a Personalized Recommendations and Product Upsell app that assists Shopify merchants in increasing their store conversion rate by displaying various recommendation widgets to customers.
Wiser enables merchants to display recommendation widgets such as Handpicked Recommendations, Related Products, Trending Products, Frequently Bought Together, Top Selling Products, Recently Viewed, which can increase conversion rates by 20% to 30%. There are several preset templates available to match the store branding. Furthermore, it is highly customizable.
Features Highlights
Multiple recommendations widgets in single app
Automatic setup process
no manual work required
In Depth Analytics system to show sales made by the app widgets
Allows to show recommendations on Thankyou page too
Allows to show recommendations on all pages of store including cart page too.
Price: From $9.99/month. 15-day free trial. Additional charges may apply.
Rating: 4.9 / 5
#4 Recomatic Related Products by Wordsense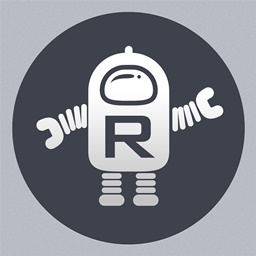 The Wordsense team's Recomatic Related Products is an important tool for all Shopify e-commerce administrators to save your online business from losing sales by displaying smart product recommendations. With Recomatic Related Products, you can ensure that your customers can find your products as quickly as possible. It appears that customers do not always know what they are looking for, so the navigation menu and search bar do not appear to be completely helpful. Do not be concerned; Recomatic Related Products is designed to assist you in avoiding this issue. In particular, by displaying frequently purchased-together products to your visitors, the provided recommendation modules will undoubtedly improve their browsing experience. Instead of displaying random items from the same collection, as default Shopify themes do, this application can combine a plethora of attributes to select the product with the greatest impact on your sales. With just one click, you can get this extension for yourself!
Features Highlights
Display relevant product suggestions for your customers
Maximize the effect by combining dozens of attributes
Provide recommendations that are in sync with the product base
Keep track of the performance of product recommendations
Blend with your store design automatically
Price: $69/month. 14-day free trial. Additional charges may apply.
Rating: 4.9 / 5
#5 Linkcious Related Products by Linkcious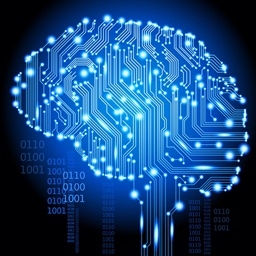 The Linkcious Related Products extension, released by the Linkcious team, is an important tool for all Shopify e-commerce administrators to effectively boost sales by recommending related products. Linkcious is used as a product suggestion engine, allowing your online store to automatically recommend related products right on the product page, similar to how Amazon's product recommendation engine works. Notably, this application employs AI (Artificial Intelligence) to make it easier for you to select which related products to display. Furthermore, Linkcious can read contextual information, social interactions, and click-through data to significantly boost conversion rates. Not only does Linkcious provide amazing algorithms, but it also allows you to manually select products from any page you want. Let Linkcious Related Products be your close supporter now with just one click to install!
Features Highlights
Select related products using artificial intelligence
Choose recommendations manually or automatically
Display your products on your blogs and more
Using Linkcious code to advertise on other sites
Provide SEO functionality for pages the widget is on
Price: $9/month. 7-day free trial.
Rating: 4.7 / 5
Thank you for reading