What is Digital Marketing
Digital marketing is the process of promoting products or services using digital technologies, such as social media, search engines, and display advertising.
Digital marketing is the process of promoting products or services using digital technologies, such as social media, search engines, and display advertising. The term also refers to the use of these channels to measure the effectiveness of these efforts.
A company can use digital marketing to grow its business by gaining more customers and earning more money from its existing ones.
Digital Marketing v/s Traditional Marketing
Marketing is no longer one-size-fits-all. The digital age has changed the way we market our products and services. Traditional marketing methods are no longer as effective as they used to be.
Digital marketing is the future of marketing. With all the social media platforms, blogs, video channels, and other digital mediums available, there are a lot more ways to reach out to your target audience than traditional media channels like TV, radio, or newspapers. Digital Marketing also helps you cut down on costs because it eliminates the need for expensive print ads or billboards that would otherwise have been necessary for traditional advertising campaigns. It also allows you to directly target your audience through paid ads on social media platforms like Facebook or Twitter and even Google search engine which can help you save time by not having to create
Branches of Digital Marketing
Digital marketing is the use of digital technologies to market goods and services.
Digital marketing includes email, social media, search engine optimization, display advertising, online video advertising, mobile advertising, and many other digital strategies.
Types of Digital Marketing:
- Email marketing: Email marketing is a form of digital marketing that enables businesses to send messages or newsletters to their list of contacts.
- Social media: Social media allows people to create profiles on different platforms to connect with others who share similar interests.
- Search engine optimization (SEO): SEO is a strategy that helps websites rank higher in search results on search engines like Google by increasing the amount and quality of traffic from sources such as social media sites.
- Display advertising: Display ads are visual ads that are embedded
Digital marketing is the marketing of products or services using digital technologies, mainly on the internet and mobile devices.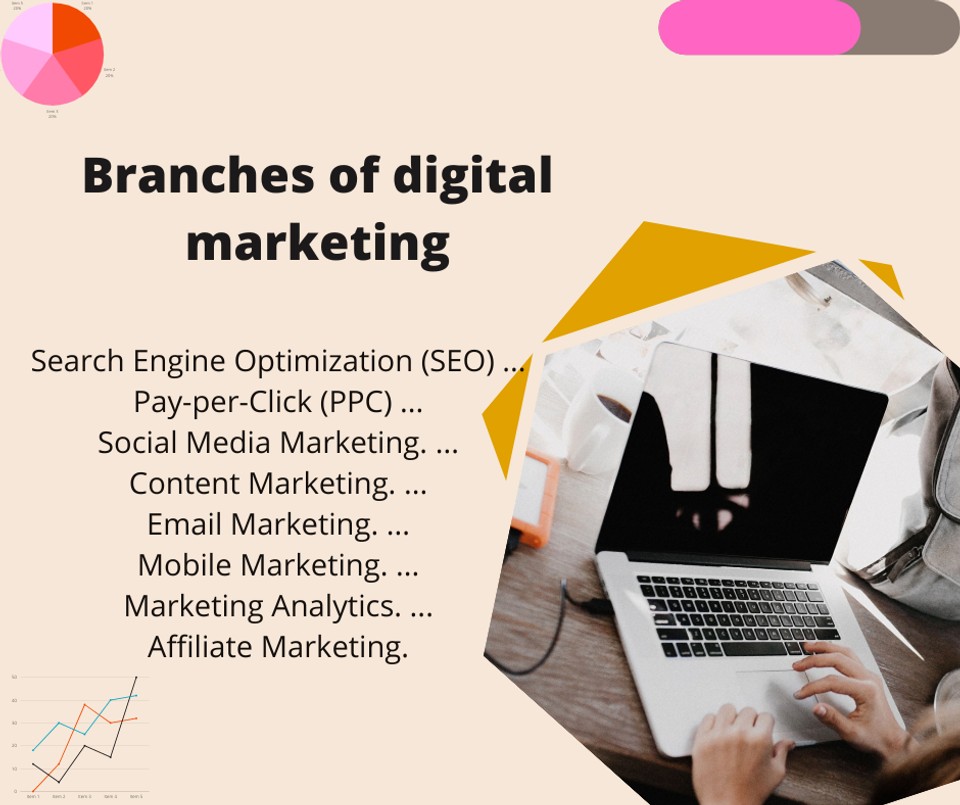 The advantages of digital marketing are:
1) Digital marketing provides a cost-effective way to reach prospects on time.
2) Digital marketing does not require as much time and money as traditional advertising methods.
3) Digital marketing provides an opportunity for customized content that can be easily shared with a large number of people simultaneously.
4) Digital marketers have access to data through social media channels that were previously unavailable to marketers. This data can be used to make better decisions about what strategies will work best for their business.
Conclusion
The digital world is moving at a rapid pace and marketing is no different. Digital marketing has changed the way we interact with consumers, but there are still many ways that marketers can use to improve their campaigns.
AI-driven content generation will be an important part of the future of digital marketing. AI-generated content can provide marketers with insights into what their customers want to see and how they want it delivered.