Indoor cycling is a great way to get in shape, but it can be hard on your feet. Proper footwear can make a big difference. The right shoes will provide ample comfort and breathability while you're spinning away.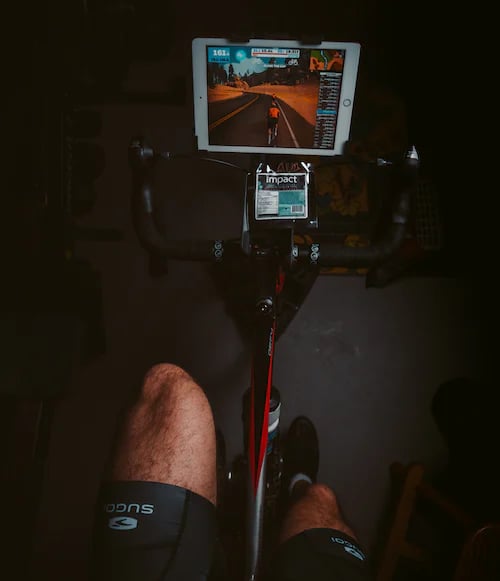 What Material Makes the Greatest Sole?
It is commonly known that shoes with carbon soles are lighter and more rigid than those with nylon or carbon reinforcement. However, weight isn't a factor when spinning on a trainer; instead, comfort should be. Shoes that are too stiff can put undue strain on knees and ankles, especially when the bike is bolted to the floor. Most people can't flex the board-hard carbon plate on a top-tier race shoe. Without compromising much, if any, power transfer or efficiency, a small amount of flex greatly increases comfort and helps relieve overuse issues.
The nylon soles currently available are sufficiently hard to provide efficient power transfer, but with a little more flex than their carbon counterparts, they can provide enhanced comfort and don't put quite as much of a financial strain on the user. Less rigid shoes can occasionally help since, during lengthy indoor sessions, you are not moving as much on the bike as you do when riding outside, which can cause some regions that normally wouldn't bother you to get a little bothered.
How Can I Prevent My Feet from Getting Too Hot While Cycling Inside?
Even in the best of circumstances, riding inside is sweaty, and the airflow that keeps your feet cool as you cycle down the road is gone. Therefore, a shoe that depends on pin-prick perforations will eventually turn into a sauna.
Look for shoes with lots of mesh and an open design to prevent your little piggies from turning into crispy bacon, and then use a powerful fan to keep your body cool. Your body will transmit less heat to your extremities if it has less heat to release.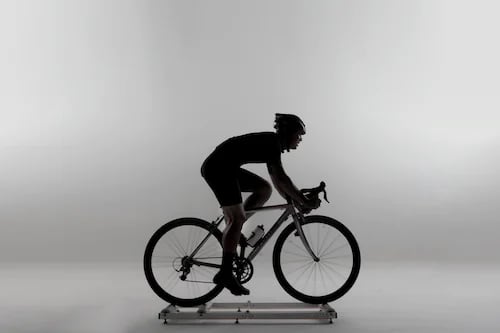 How to Select Your Personalized Best Indoor Cycling Shoes?
Although it may not seem complicated, there are a few things you should keep in mind when choosing indoor-specific footwear if you already understand the need for them. Here is a list of everything you should think about before making your decision.
What Kind of Cleat Do I Require?
Mountain bike shoes typically employ a two-bolt mounting method, while road shoes often use a three-bolt setup. Although the pedals on your road bike will already be secured to the cranks, it might be worthwhile to consider a set of AQW shoes if you're assembling a special indoor setup.
AQW shoes have far more traction than road shoes, which you'll certainly appreciate if you've ever tried to sprint to the bathroom mid-workout and hit the tiles with a little too much speed. They have lugs made for scrambling up steep inclines, as well as over rocks and roots.