Sometimes there's a need to add images to PDF documents. You may need to add some images with the necessary graphics, or you may want to improve the readability of the text. You may need to add an image field to your PDF to insert images quickly. In this article, we will provide you with step-by-step instructions on how to add an image field to a PDF.
When to Use an Image in a PDF
Depending on your business, there can be various reasons for inserting an image into a PDF file. Some reasons include:
Creation of a single report document

. When creating reports for a project, it is often vital to explain your ideas clearly and concisely. Instead of placing text blocks, you can add images to illustrate the main points so you have everything for your report in one document.

Text break visualization

. Your audience can better understand the information in the document if you provide images and text because changing the type of content you include can increase its overall readability. It can also help you add creative designs to your PDF, which can further engage your audience.

Supporting Content

. Adding images to your PDFs can often provide readers with additional information they can access if they are interested in learning more about a topic. If you are writing a compelling document, this strategy can also help you provide sources to back up your claims.
Ways to Add Picture Field to a PDF
Let's see what tools you use to add an image field to a PDF form. There are online as well as desktop vendors.
PDFLiner
PDFLiner is an all-in-one online PDF editor to work with any kind of document. Despite the standard features, such as creating and editing PDFs, it also allows you to convert PDFs, put e-signatures, add images or drawings, and so on. Like PDFliner, there are a lot of online PDF editors, for example, Smallpdf, Sejda,PDFSimpli.
Adobe Acrobat
Adobe Acrobat is a PDF application that allows you to manage PDF files by viewing, annotating, and filling out documents. Acrobat is best for personal use, allowing you to create professional resumes, research papers, handouts, and more.
PDF Expert
PDF Expert is a PDF editing software that allows to create, edit, read, annotate PDFs, change text and add images, fill in forms and sign contracts.
How to Add Image Field to a PDF
Now you know why of inserting images into PDFs, and you know which tools to use. So, let's go thought a step-by-step guide on how to add a fillable PDF image field to a file using PDFLiner.
Step 1: Go to pdfliner.com. Upload your document. To do this, you need to click on the "Upload document" button or drag it to the field and start working.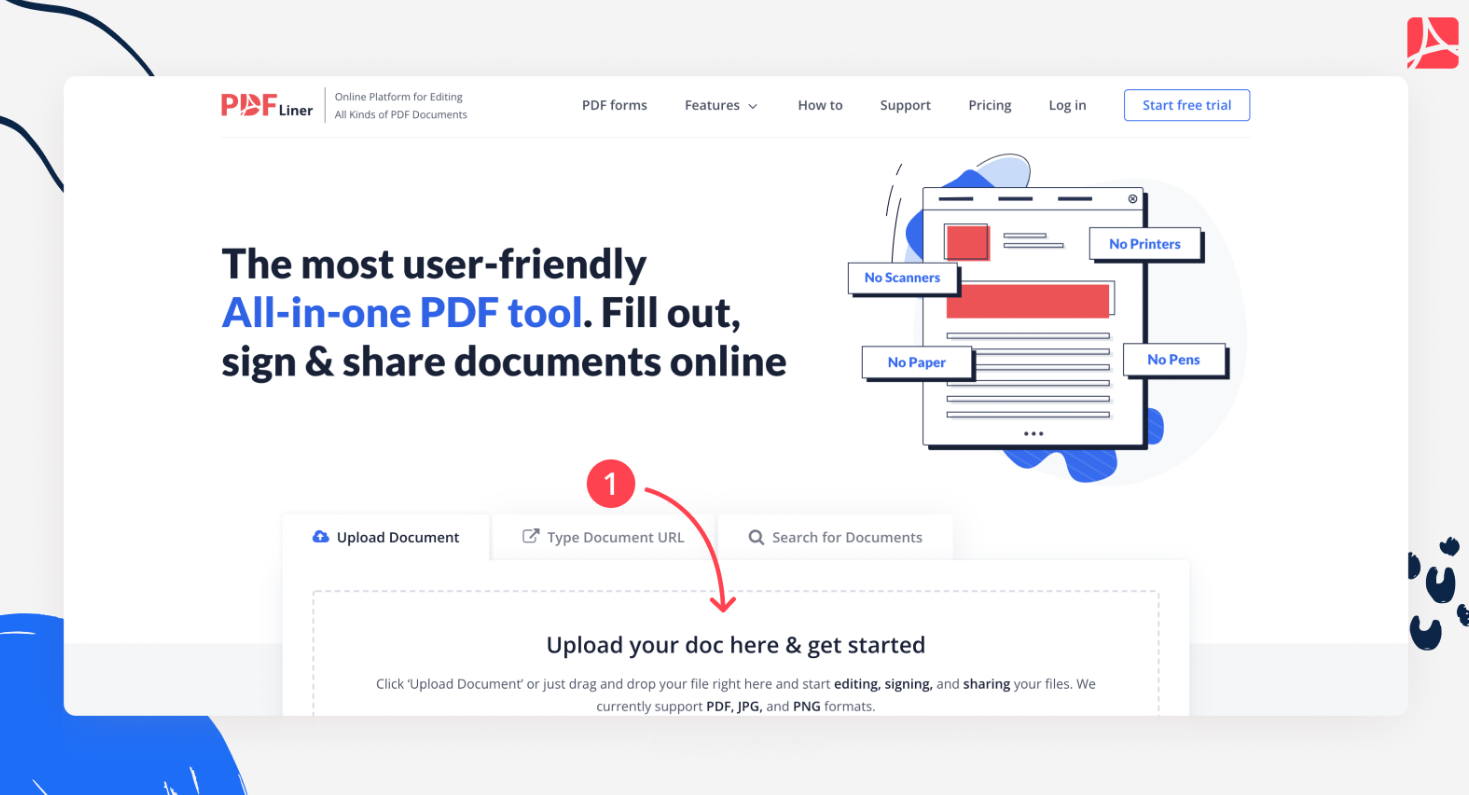 Step 2: Once it opens, you should find the Add Fields button in the top right corner of the screen. Click on it.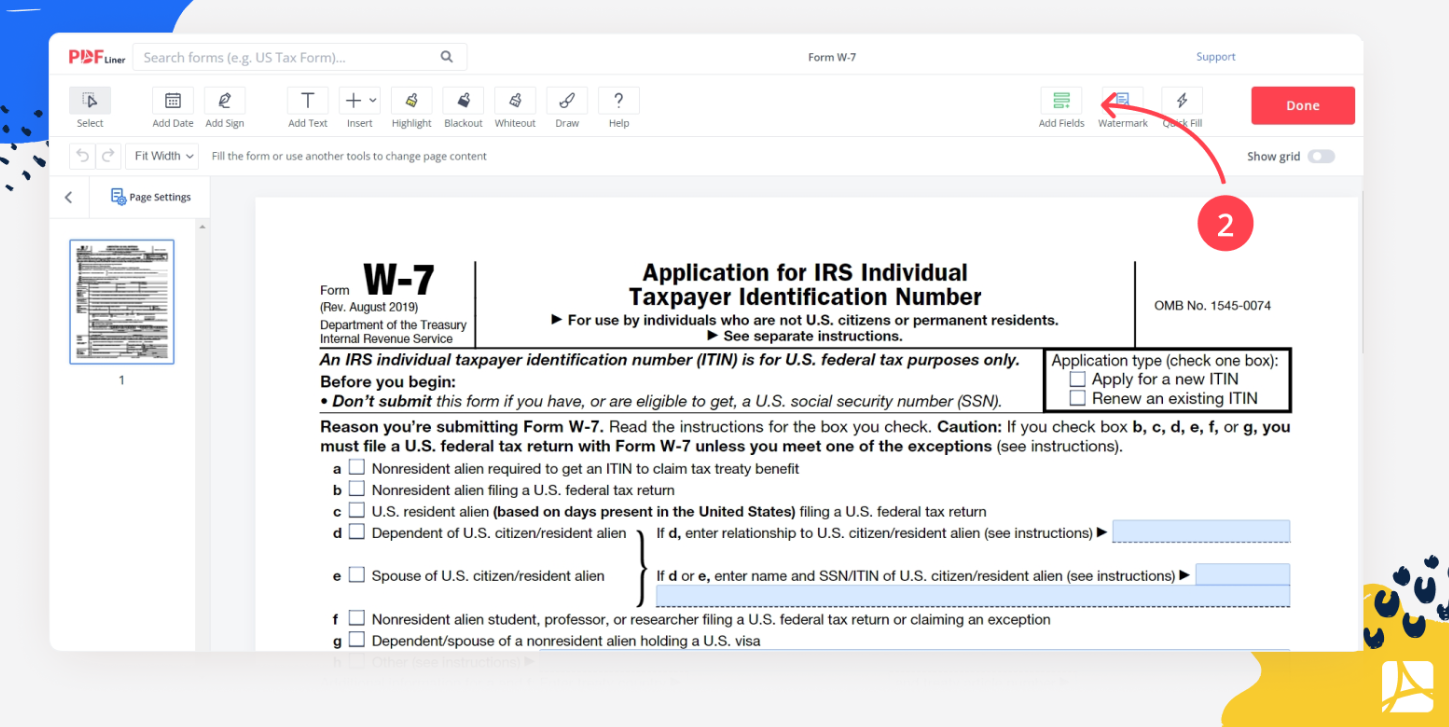 Step 3: Then you will see that the toolbar for adding fillable fields has opened at the top of the screen. Click on the "Photo" button.
Step 4: You will get an image field which will help you to insert images into PDF. Now you need to place this field where you need it.
Step 5: You can then adjust the size of the image using the blue squares at the corners of the image.
Step 6: When you're done, save your document and click the Done button in the top right corner.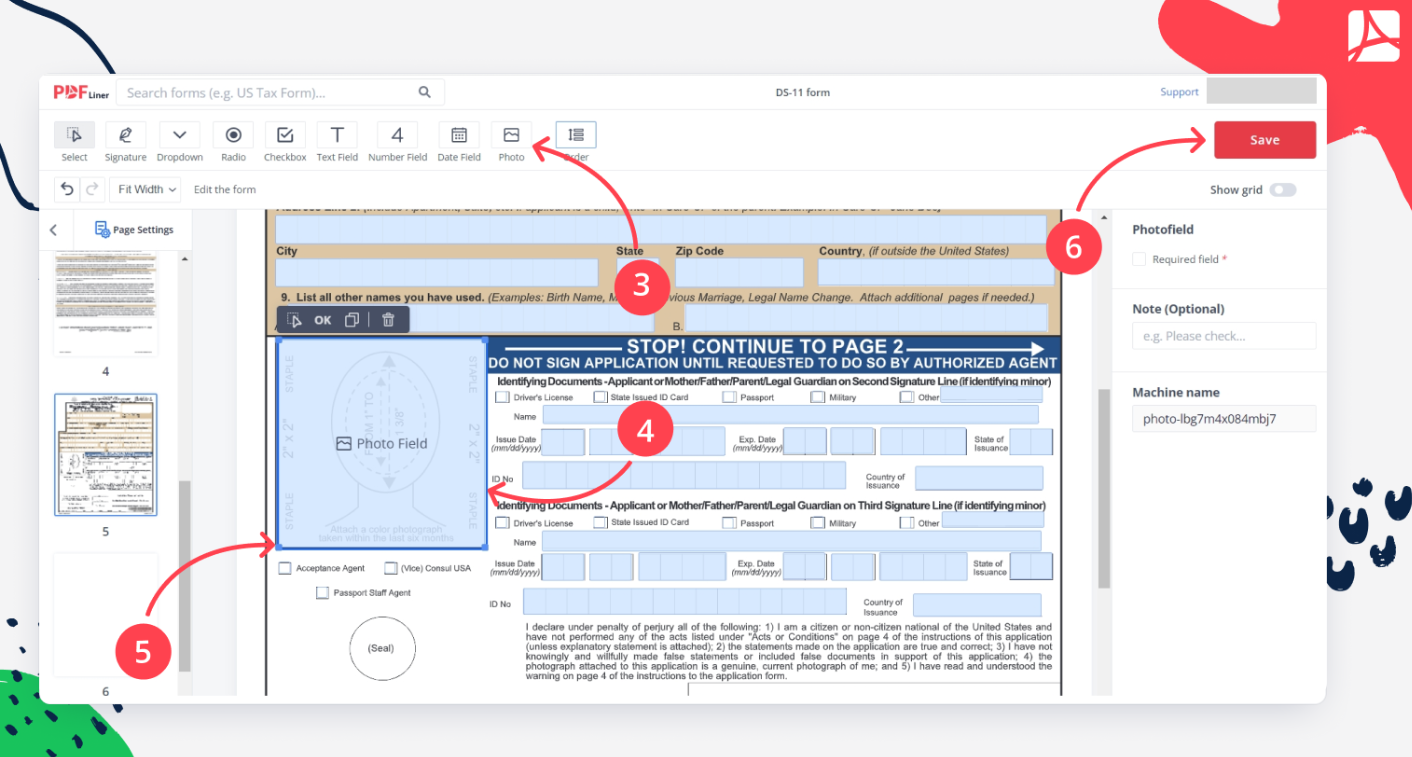 Conclusion
Hope, this guide helps you figure out how to add beautiful photos, some pictures with graphics, or maybe just improve the perception of the text in PDF documents. Feel free to write your feedback in comments!