What is Digital Signage Analytics?
Digital signage analytics are specific software-incorporated statistics used to determine the number of people who watch, interact, and are interested in what you offer. It helps understand customer engagement, so the right messages and calls to action get put in front of them.
Based on the information gathered, messages can be targeted and tweaked to be more effective and deliver better and more directly attributable ROI.
Alternatively, digital signage analytics might also refer to showing any analytics (such as insights on company performance, sales, or employee productivity metrics) on your team's internal communications screen. This form of digital signage analytics helps to improve your internal communication and organizational efficiency.
But how do these two varied definitions of digital signage analytics help businesses make rational business decisions? What are the implications of each, and how important are these?
Let's take a look.
Copyright TechPlanet.today
4 ways digital signage analytics can help in decision-making
When presented on a digital signage screen or even those produced by the software that empowers screens, market data can help businesses bring forth numerous operational changes.
For instance, brands can instantly identify what content or ads are effective with customers. This can go so far as to compare sales figures of specific products based on the times of the day and frequency of the ads for the individual item.
1. Enhanced consumer experience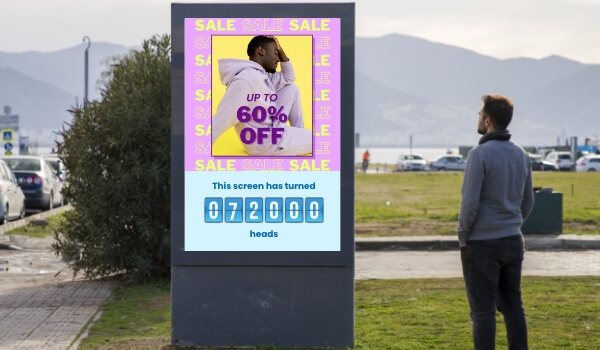 Digital signage software coupled with marketing analytics can enhance consumer experience depending on what kind of traffic is at your landing page right after. These provide businesses with information on the micro-level performance of their signage system.
Some examples can be: