Introduction
Our dependency on technology is increasing in almost every industry. In addition, most of us cannot imagine a day using our smartphones. The number of people who use smartphones is rising, as is the number of people who shop and research via the Internet. There's an app for nearly every single thing. A smartphone is a single gadget that's led to an essential change in consumer behaviour.
According to research conducted by eMarketer, Americans' time spent on their phones is rising. The study estimates that in 2022, the average smartphone Internet duration was just 347 minutes a day. The assumption is that by Jan. 2023, there will be 5.16 billion Internet users worldwide, and the average amount of time spent surfing the Internet is 6:37 hours per day (globally). This article contains essential details on the development of mobile apps and how your company can profit from this.
What is Mobile App Development?
Expert mobile application developers possess the expertise to design amazing mobile apps using the most well-known methodologies for developing mobile apps. They typically employ established and tried-and-tested methods that allow them to showcase their creativity best to create unique applications.
The development of mobile apps differs based on the type of app. Gaming apps will likely require a different technology than shopping cart applications. It's the process of creating an application. It helps you translate your concepts and ideas into practical applications. It includes assessing the idea's feasibility, developing strategies, and making an excellent design after thorough study. It also involves the crucial step of testing and a test.
Types of Mobile Apps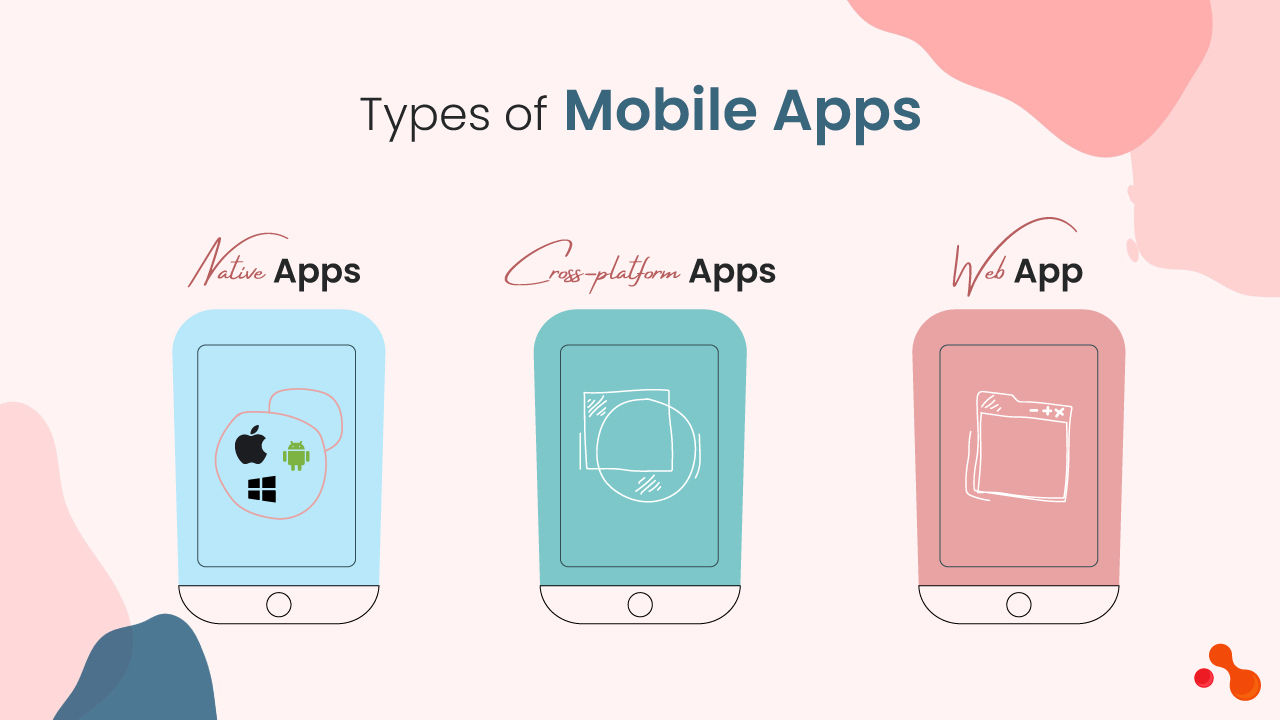 Copyright TechPlanet.today
Native Mobile apps: These sorts of apps can utilize the basic features of mobile apps to make faster and better-performing apps. Additionally, they allow users to use unique display characteristics to create visually appealing interfaces. Native apps are generally more secure, too. For instance, an app that is native can use the most advanced security features available in iOS and iPhone devices and be optimized to work with the retina display.
Cross-platform Mobile Apps The type of app created involves the creation of applications that run simultaneously across iOS and Android platforms. This means maintaining a shared codebase for both platforms and creating feature-rich apps. It is also less expensive and could be expanded more quickly.
Web-Based App: As its title suggests, Web Apps: A Web Application is an app developed using web technology and didn't have to be downloaded or installed from an app store. It's easy to create, compatible with various platforms, and secure.
With Acquaint Softtech, we offer an array of options for mobile app development solutions available for iOS and Android platforms. The kind of app you develop will depend on your budget and the reason for building it as an online presence or shopping cart, an app custom-designed for Mobile and the timeframe you want to launch it to clients.
Significance of Developing a Mobile App
The number of mobile device users is growing and has exceeded the number of computer and laptop users. Companies must devise a plan to reach out to the growing number of mobile users by creating an innovative mobile application. Mobile apps enjoy a high degree of usage all across, making them among the top efficient ways to increase brand recognition and the value of your brand.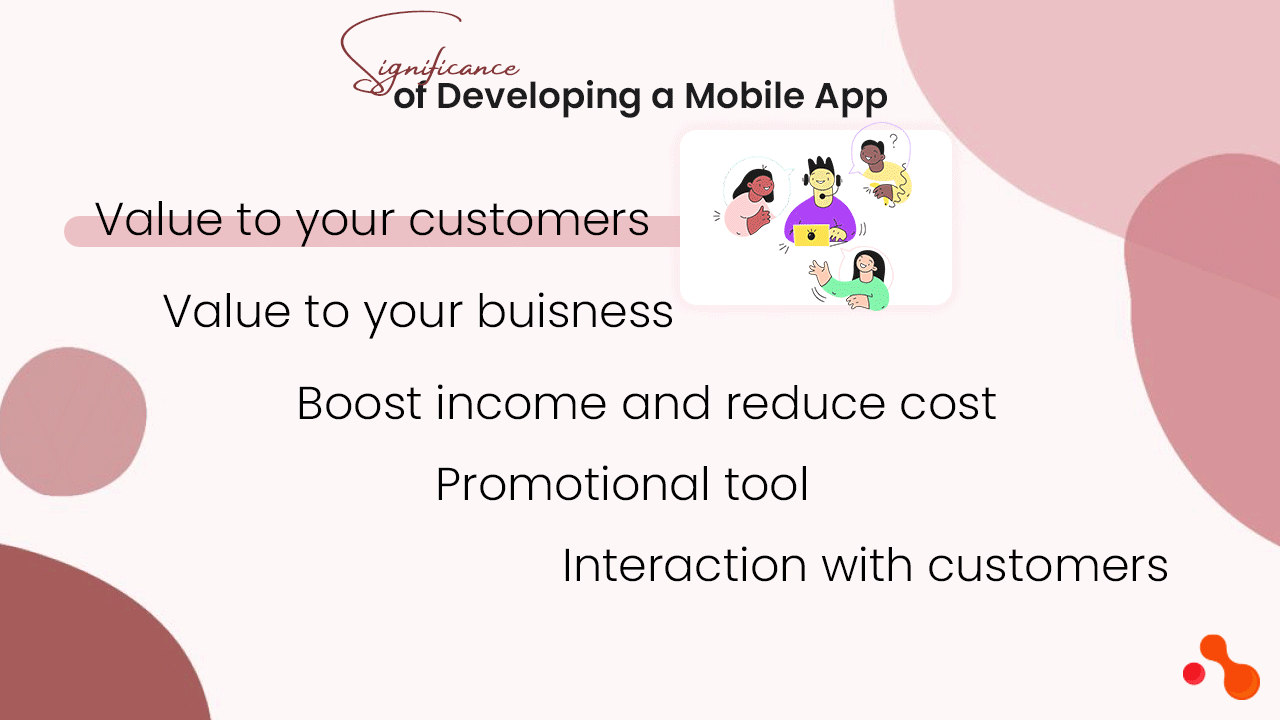 Who Needs A Mobile App?
There's an app to do practically everything today. Smartphone users can also use mobile apps to read and shop, research and search for services such as handyman, and even place orders for food. On-demand service apps are increasing in popularity as more and more people depend on these apps to order food, purchase food items, and even include other things. People also use the mobile app's interactive interface to find the right person to repair their roof or plumbing.
Other industries that could benefit from an application for mobile phones are eCommerce, Hospitality, Healthcare, Manufacturing, Banking & Finance, Retail, Travel & Tourism, Real Estate and more. The most popular mobile phone applications are Facebook, WhatsApp, Gmail and YouTube, and the numerous applications and games that fall into different categories such as entertainment, productivity, etc. Therefore investing mobile application development strategy can be very beneficial for your company.
How To Develop a Mobile App?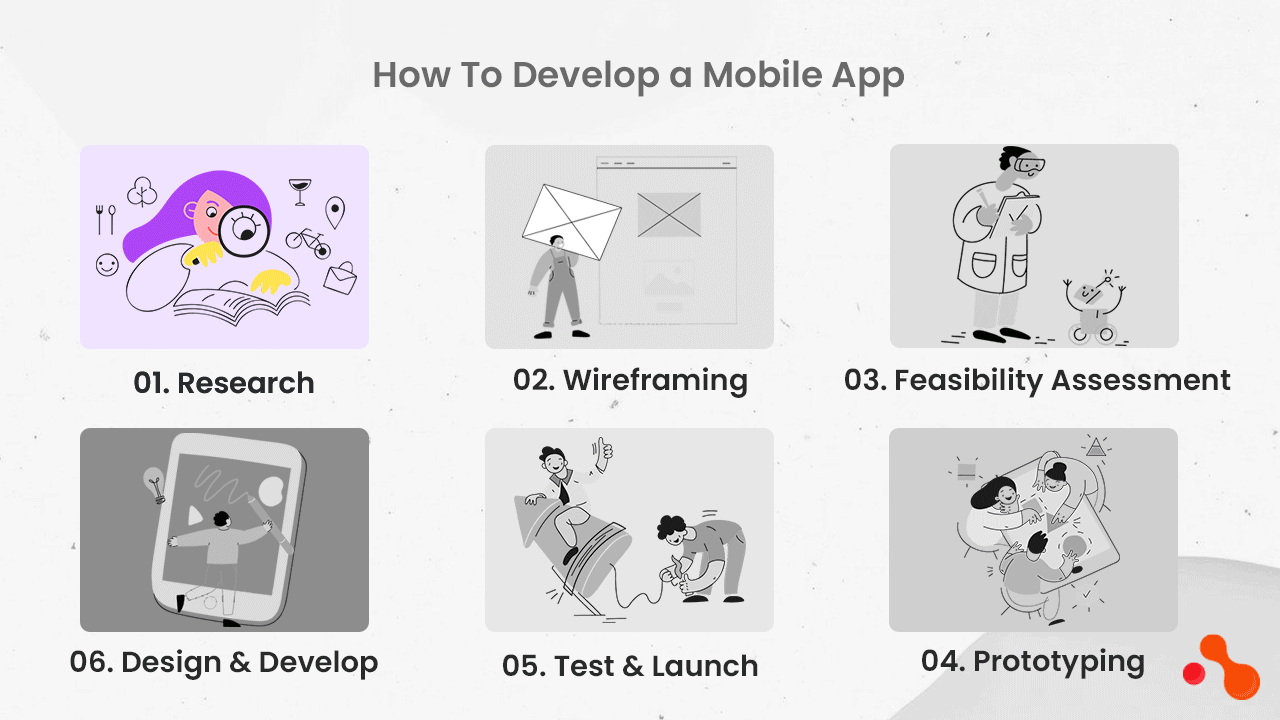 Making a mobile application is simple because it starts with your concept or idea and involves figuring out a strategy and creating a unique design. This also involves selecting the best technology to develop and rigorous testing and fixing bugs before deployment. Mobile apps need maintenance, as well as support for any future improvements.
There are numerous benefits to having more time during the beginning stage as you think about and investigate the idea further via investigation. There are many other things to consider before starting the development process. The most important factors to take into consideration are listed below:
Find out about the various types of mobile apps and get help on which one is the most suitable for your app. This could also include developing an application for a specific device, several platforms or a single app that is cross-platform.
Many mobile apps do not work, and the primary reasons are due to them not having enough similarities to the existing application, requiring more user-friendly features and providing a better user interface, or being simpler to navigate.
Insufficient testing or choosing the wrong platform is often the reason for failing the application, and so is a lack of research on the intended audience or conducting studies on the market.
Before you approach an expert Mobile app design firm, It is crucial to determine the fundamentals and nuances of the application you would like to create and be clear on what you intend to make.
Always try the solution and go back to your initial concept or research for the project to ensure that it aligns with the original vision and resolves your main issue.
Consider creating an MVP (minimum acceptable product) similar to your mobile application's prototype. An MVP is a prototype tested with just the core or minimal capabilities.
The initial advantages of creating an MVP are that there is less risk, as it is an initial feasibility test and a more extended development period, allowing you to get your app in front of customers quicker. Additionally, it will enable you to enhance the app based on user feedback and include the most beneficial combination of features in your final product.
for more details read our full blog on our website (https://acquaintsoft.com/blog/how-to-develop-a-mobile-app)
How to Monetize Your App?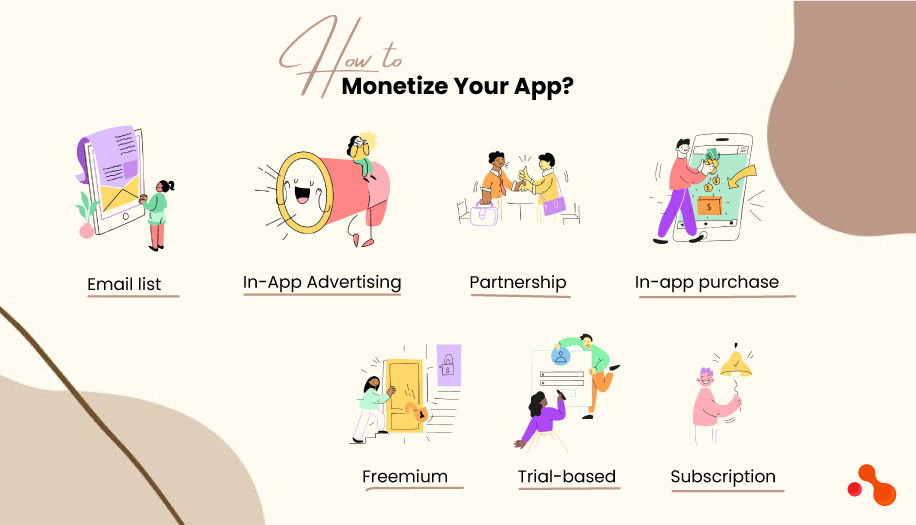 This is among the most critical concerns for businesses that plan to create a mobile application to generate a steady income. One of the easiest ways to market the app you have developed is by charging a predetermined amount for downloading. This is, however, an option that a few companies only use. There is a significant proportion of gaming apps that choose this approach.
Common Challenges of Mobile App Development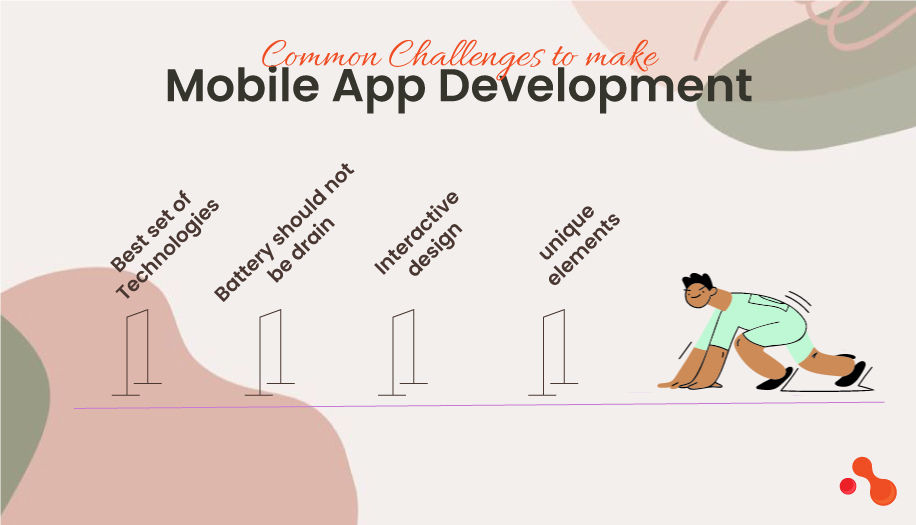 One of the most significant issues in creating an app for Mobile is developing it for various operating systems. Even though the iOS app is intended to be used on iPhones and iPads, the Android application is designed for Android devices from multiple brands. Making cross-platform apps can be very difficult since they must function on Android and iOS devices.
Benefits of Developing a Mobile App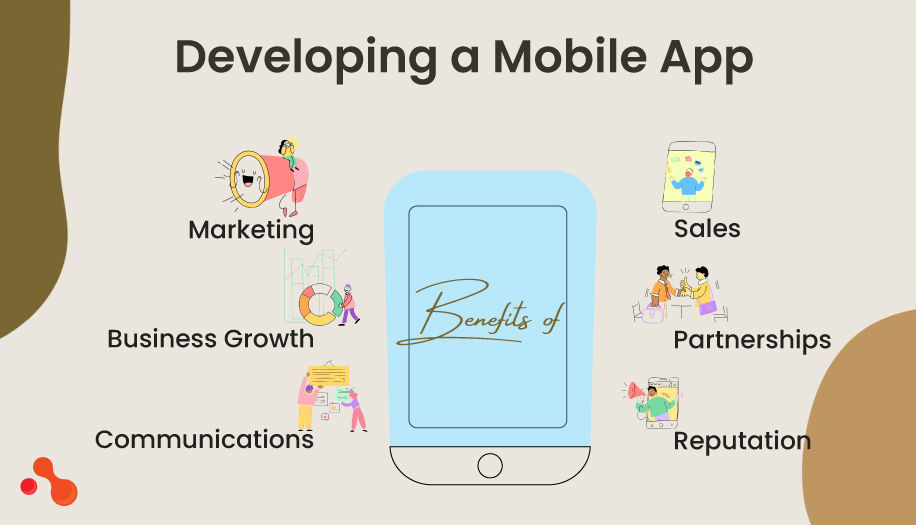 There are numerous benefits in developing a mobile application for your company, a few of them are listed below:
Mobile has been demonstrated to be beneficial in enhancing relationships with customers.
It can increase your brand's value and increases brand recognition.
It allows customers around-the-clock access to your company.
It's an efficient marketing tool which provides customers of businesses access to their information.
It's an efficient method to reach clients by selling and marketing products or providing services.
Improve the customer's loyalty.
Allow customers to provide a more personal service.
It could boost the return on investment.
Get more insights into the habits of customers.
What is the Cost of Mobile App Development?
Many factors affect the price of developing mobile apps. One of the essential elements is the requirements and the tools you use to build the application. The more complex your application is, the more time and money it'll take.
A few elements that affect the development costs of the app are detailed here:
What features would you like to add to the application?
The best out of your technology stack and the variety of advanced features available.
The dimension of the application and business.
If you decide to create the MVP.
Place of the development company.
The level of expertise of Mobile app creators.
The target platform and whether you create native or cross-platform applications.
Future of Mobile Apps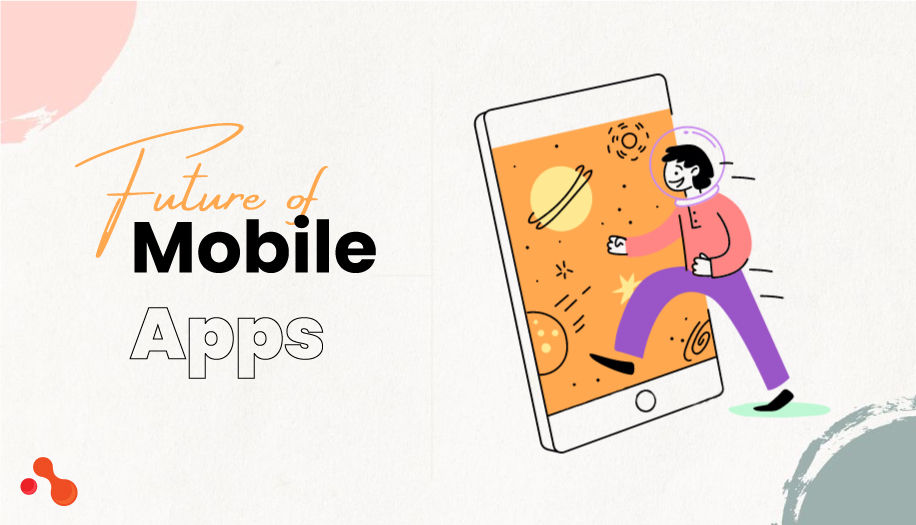 The future looks promising with mobile app development. Most smartphone owners quickly utilize their devices online for education, research, shopping, etc. There have been various advancements like the fordable gadget, inventive use of AR/VR technology, more automation and more users wearing wearable devices with mobile devices.
Additionally, increasing numbers of people rely on apps to order food and other items. 5G is becoming more widely available in cities all over the world each day. The number of people who opt to subscribe to 5G is increasing. The need for better, more efficient, genuine and faster applications is rising.
This is the best time to connect with Acquaint Softtech's specialists Acquaint Softtech and transform your concepts into Reality. We create future-proof mobile apps to help you grow your business, provide superior service, and increase your competitive advantage.
Conclusion
Expectations of a typical smartphone user are increasing as technological advances start to make their way into mobile applications. The Mobile is evolving with various new features such as folding Mobile and speedier speeds thanks to 5G technology. This opens the doorway to more possibilities.
Businesses can profit by employing professionals such as Acquaint Softtech for the launch of the idea of a new product or for establishing an online presence. The advantages of creating one increase and consulting with experts can boost your chances of success. We have a highly-skilled team of developers, designers and testers to develop top-quality applications free of bugs.
FAQ
How much will it cost to build an app for mobile devices?
The cost of creating an app for mobile devices is contingent on the mobile app development company you choose to hire. The price also varies based on the amount of work required to develop the app. We will ask you to send us details about your requirements, and we'll respond promptly with a quotation.
What can I do to create a mobile application for my company?
It is the first thing to study your concept and the need in depth. Select the desired list of features, and then create a list of the most appealing elements of the design. It's a great idea to draw an initial mock-up before finalizing the design. Design the graphic and backend with an online program or program yourself. Make sure to submit it to the store online that supports iOS and Android and then wait for their approval. But, given the high competition, it's advisable to choose a reputable mobile app development firm like Acquaint Softtech.
Does it make sense financially advantageous to develop an application?
There are a variety of ways to make money from your app. In addition, it helps to increase branding awareness.