Taika Waititi's name is being talked about because he is the director of Thor: Love and Thunder. Initially, Taika Waititi did not think about making this 4th Thor film.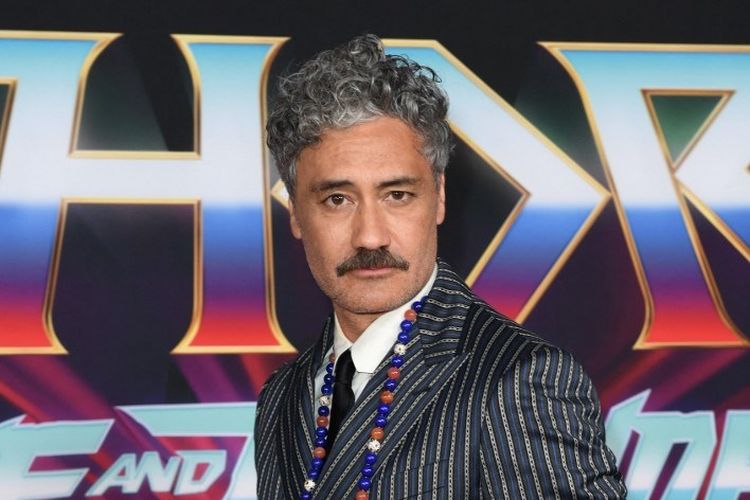 Taika Waititi is known to have managed to direct a number of famous films. Intrigued by his figure? Check out the profile of Taika Waititi who is the director of the film Thor: Love and Thunder, which will be shown in Indonesian cinemas starting Wednesday, July 6, 2022.
Taika Waititi's Profile
Taika Waititi is indeed admirable for his quirky sense of humor that can allow him to create great masterpieces. Taika Waititi is a New Zealand director, actor, comedian and screenwriter.
Taika Waititi was born on August 16, 1975 which means he is currently 46 years old. Taika Waititi has another name, Taika Cohen. Taika Waititi is an alumnus of Victoria University of Wellington. Taika Waititi has been active in the entertainment world since 1999 until now. Taika Waititi is married to Chelsea Winstanley and has 2 children.
Also Read: Review Mimoni 2 Padouch přichází (2022)
Taika Waititi was in a relationship with New Zealand actress and writer Loren Horsley for 10 years before marrying Chelsea Winstanley Taika Waititi is best known for his work Boy, about an 11-year-old boy raised by his grandmother and having fantasies about his father's absence. Taika Waititi also plays the father of the child.
In addition, the films he has worked on are What We Do in the Shadow, Hunt for the Wilder People, Thor: Regnarok. The beginning of his career was not as a director but when he formed a comedian group called So You're a Man and The Humourbeast. The second Thor film he directed received a rating of 7.4 on IMDB and 71% on Rotten Tommatoes. Other films he worked on were Our Flag Means Death, Eagle vs Shark, Free Guy, Jojo Rabbit.
Also Read: Review Thor: Láska jako hrom (2022)
Taika Waititi has also played a role in the production of the video clip Ladie sof theWorld in 2007, Mutha'uckas in 2008, Leggy Blonde in 2007, Shanks Pony in 2007, Bright Gray in 2007, My Imminent Demise in 2008, 40 Years in 2009, World Gone Sour in 2011, My Sweet Lord in 2021.
Director Thor: Love and Thunder
The Thor: Love and Thunder director deserves credit for making a major style change. In the making of this film, Waititi admitted that he had almost no idea for the story.
Read To:
For the sake of Stranger Things 4, David Harbor Diet Strict up to 36 Kg
5 Recommended Weekend Movies, Thor: Love and Thunder
"I never thought I would make a fourth film. I just tried to make it well," said Taika Waititi talking to Iqbaal Ramadhan on the actor's YouTube channel, Tuesday (5/6/2022). Taika Waititi views, what might Thor film will be four series. Given that most other MCU films end in the third series.