To study in Australia, international students must have decent TOEFL iBT scores. The Australian Department of Home Affairs will evaluate their English-language abilities. Prospective students can use their TOEFL iBT scores to prove that they have adequate English-language proficiency for admission to universities and colleges in Australia.
Apart from that, many immigrants move to Australia from Asian countries due to its economy and impeccable facilities. Further, these individuals, too, need to take TOEFL for an Australian immigrant visa.
Requirements of TOEFL Australia
Most students must prove their English proficiency by providing a test result or score to enter Australia. Students who fall into one of the following categories are exempt from providing evidence of English language proficiency along with their visa application –
Passport holders and citizens of the Republic of Ireland, the UK, New Zealand, USA or Canada.
Students with a five-year academic completion certificate in the Republic of Ireland, Australia, South Africa, New Zealand, or Canada.
Individuals who are holding a completion certificate of senior secondary education or studying certificate IV level course or higher qualifications within two years while applying for the student visa.
Students indulged in school studies for full time in the principal course or ELICOS program or a postgraduate research program.
Defence or Foreign Affairs sponsored students.
TOEFL Requirements of Visas for Australia PR
English language requirements for Australian student visas, Australian-sponsored, and independent visa categories can be satisfied by passing the Test of English as a Foreign Language. They include –
Business
Work and holiday
Skilled migration
Permanent residence
Temporary work
Post-study work
General Student Visas Requirements
International students must meet various general, specific and evidentiary requirements to be eligible for a student visa. They include –
Character and health of the candidate
Overseas Student Health Cover (OHSC)
Being debt-free with the Commonwealth of Australia
Capability to cover living costs, airfares and course tuition fees of family members and candidates till the period of stay in Australia.
Academic qualifications and records completed.
English language proficiency
Proof that the individual is a certified temporary entrant
Region Sponsored Migration Visas
A regional sponsored visa is a permanent residency visa that allows immigrants to live and work in different parts of the country. The skills they bring are often needed in remote or underpopulated areas of Australia.
Applicants must prove they have a sufficient grasp of English to undertake their duties, which are defined as the kind of tasks performed by an experienced worker. Applicants need a score of 4 in the Reading and Listening sections, and a score of 14 in the Speaking and Writing sections to become eligible for the regional visas.
Business Investor and Talent Visas
Business visas for Australia allow applicants to be a business owner in this nation, aid in developing an Australian business, and invest in Australian companies worth anywhere within the range of 400,000 Australian dollars and 2 million Australian dollars. Applicants need a history of successful business management and meet other requirements, including investment requirements.
In addition, business visa applicants must have a functional level of English. The TOEFL iBT is a test that assesses your ability to communicate in English. An applicant only needs a score of 32 on the TOEFL iBT to meet the government's standard for functional communication.
Skilled Worker Visas
There are two subcategories of skilled visas. The Skilled Independent visa is for people who want to immigrate to this nation to get employed, even if they don't have an offer from an employer. The Skilled Sponsored visa is given to people who've been offered a job in Australia by a local business or regional council.
The skilled visa requirements state that applicants must have a "competent" level of skill in English. Applicants can fulfil this criteria by obtaining TOEFL iBT scores of 12 for listening, 13 for reading, 21 for writing and 18 for speaking.
TOEFL Score Requirements for Australian Immigration
Skilled Migration applicants will need to prove their English language ability. One must demonstrate that his or her level of English is adequate for the visa subclass he or she is applying for, and various levels of English may be important to assess their ability.
What is the Minimum TOEFL Score Requirement for Australia PR?
The minimum TOEFL Australia score requirement for skilled migration varies based on jobs and organisations. The table below can help one obtain a clear idea of the specific scores.
** The term 'CPA' points to the accountants of the Institute of Public Accountants, Australia (IPA) and the Institute of Chartered Accountants Australasia (ACCA). It also includes health practitioners registered with one of the following professions –
Dental
Medical
Chinese Medicine
Occupational Therapy
Optometry
Chiropractic
Pharmacy
Physiotherapy
Medical Radiation Technology
Nursing & Midwifery
Osteopathy
Podiatry
Psychology
Validity of TOEFL iBT in Australia
The table below displays the details of TOEFL validity in Australia regarding various fields of immigration.
Besides TOEFL IBT, Australia accepts four other English language tests for student visa applications –
Cambridge English: Advanced (CAE)
Pearson Test of English (PTE) Academic
Occupational English Test (OET).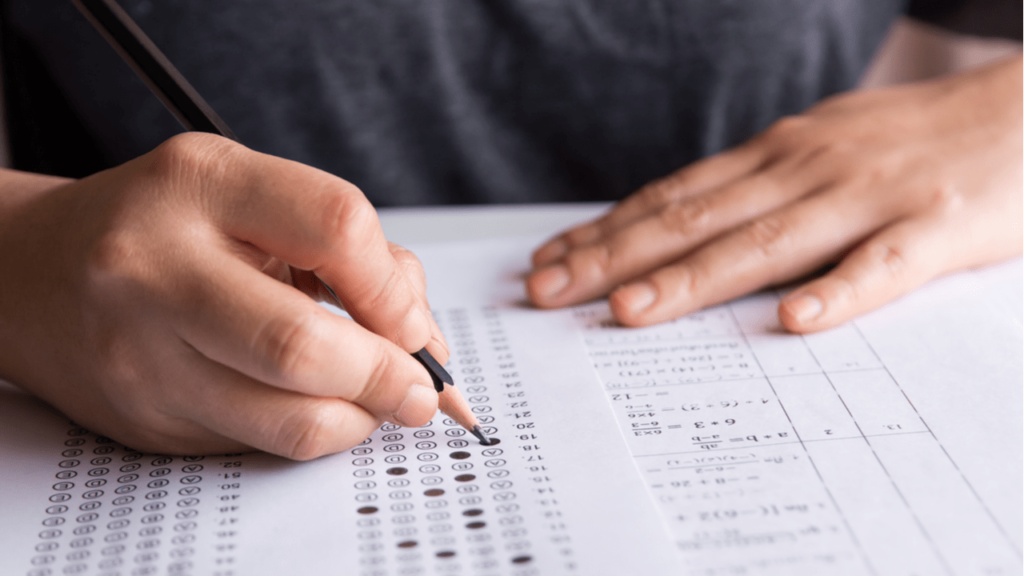 Conclusion
While the minimum requirements of TOEFL Australia may seem feasible, they are Australia's standards for visa eligibility. An individual stands the best chance of getting a visa in Australia if he or she can showcase high levels of English skills. In order to do this, one needs a total score of 29 on your Reading and Listening sections, 28 in the Speaking section and 30 in the Writing section.
Australia accepts the results of the TOEFL test as part of one's immigration application. Even if an applicant's score doesn't count toward their GPA, it may open many doors in Australia.