Sandbox
As you guys know, Apple just had their annual September Event where they released their new Apple Watch Series 6, and they did something this year that they usually don't do. They...
Den W.
in
Apple
23 September
· 6
One of the hottest controversies in science is all about what happened sixty-six million years ago when dinosaurs were snuffed out of existence. It's been told that an asteroid mor...
Kelly
in
Uncategorized
23 September
· 7
Similar to how a Raspberry Pi or an Arduino can be transformed into an IoT gadget with the addition of a couple breakout boards, some solder, and a bit of code, Precursor is a fra...
Alex
in
Mobile
21 September
· 14
In this article will be focused on marketing and growth. And the key to that is understanding Instagram's algorithm. See, once you understand the algorithm and you see what's happe...
Kelly
in
Marketing
21 September
· 7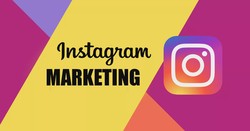 In this article, I'm gonna show you how to rank number one, in Google. In fact, the seven techniques in this video have helped me get number one rankings for keywords like 'YouTub...
Kelly
in
Marketing
15 September
· 5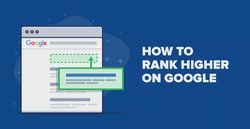 From viral conspiracies to exam fiascos, algorithms come with serious side effects After all, in the past decade, machine learning has enabled self-driving cars, practical speech r...
Alex
in
AI
11 September
· 6
Discussing Fuzzing in Go — A deep dive on the art of fuzzing (a type of testing for finding bugs by providing systems with random/'fuzzy' data) and a close look at the official fuz...
Alex
in
Programming
11 September
· 6
The CMU Database of Databases — An online encyclopedia of 714 (and counting) database systems, thanks to Carnegie Mellon University. We might have to spend some time going through...
Alex
in
Software
11 September
· 7 · 1
Android 11 is about becoming more intent based, by helping you complete the actions you regularly use on your phone in an easier and simpler way. Phones are about communication and...
Kelly
in
Mobile
09 September
· 7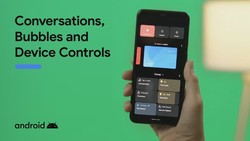 So what is an Ansible playbook? In this article we're going to define what an Ansible playbook is. We're going to differentiate the playbook from the play. We're gonna look at how...
Alex
in
Devops
02 September
· 5
In this article, I'm going to explain you how to get more views on every video that you upload to YouTube, the secret video promotion. In fact, the promotional strategies that I'm...
Kelly
in
Marketing
01 September
· 5
The abbreviation API stands for Application Programming Interface and describes a programming interface. The connection is made at the source code level. APIs are used in many app...
Alex
in
Programming
28 August
· 8