cat6a ethernet cable

(2)

Ethernet cables are one of the most common kinds of wires and cabling you'll find in a home or business setting, both because they're so useful and also because they can be used to...

Smartech Cables

· 2 weeks ago

· 26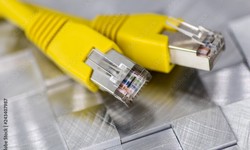 Installing the Cat6a plenum cable is not an easy task. Even more so if the conductor wires are made from solid copper because they tend to be stiffer than stranded wires. But how d...
Joe Roberts
· 15 July
· 12