covid

(3)

Australia is one of the most enchanting and flourishing countries globally. It is home to many natural wonders, beautiful wildlife, and brilliant beaches. As a result, tourists lov...

28 April

· 5
The coronavirus pandemic has changed our daily lives in so many big ways, it's easy to lose track of its less obvious impacts. While we're tracking infection rates and figuring out...
12 May 2021
· 48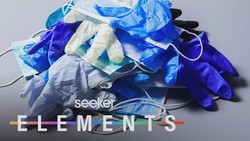 As the COVID-19 vaccines roll out around the world, there is plenty of discussion about what is IN these vaccines. These are the ingredient lists for both the Pfizer/BioNTech and...
11 February 2021
· 30