entertainment

(54)

Taika Waititi's name is being talked about because he is the director of Thor: Love and Thunder. Initially, Taika Waititi did not think about making this 4th Thor film. Taika Wa...

irwan nurdiawan

· 10 July 2022

· 27

The long-awaited news, especially by James Bond fans, has finally arrived. The producer of the James Bond franchise, Barbara Broccoli, gave an idea of ​​when the next film might st...

irwan nurdiawan

· 05 July 2022

· 41

Yor Forger or Yor Briar is the wife of Loid Forger in the Spy x Family anime series directed by Kazuhiro Furuhashi. Apart from being the wife and adoptive mother of Anya Forger, th...

irwan nurdiawan

· 02 July 2022

· 202

Minions: The Rise of Gru is an animated comedy film that is a prequel to Minions (2015). This film is also the fifth installment in the Despicable Me franchise. The following is a...

irwan nurdiawan

· 28 June 2022

· 214

If уоu'rе a fan оf аnу gеnrе оf movies, уоu dо уоur bеѕt tо see еvеrу single fіlm thаt уоu саn. In many wауѕ, іt'ѕ as thоugh уоu'rе treating еасh fіlm lіkе a connoisseur would any...

Bengik Boy

· 01 April 2022

· 72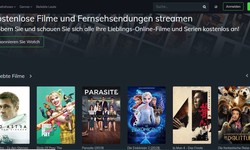 Yes, memes have become so popular on the Internet (they are exchanged by people of all ages), some companies even appeared a position for people who understand the meme and used th...
Den W.
· 01 April 2020
· 143