ftx

(3)

Not too long ago, Sam Bankman Fried, the founder of FTX, was the richest man under the age of 30. He had a net worth as high as $27 billion, and he was even making moves to potentially acquire Robinhood. Likely the most impressive part about his succ...

Brown Wolf

· 25 November 2022

· 83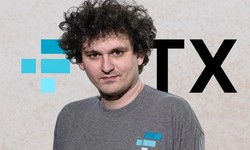 Solana is what some   people refer to as an Ethereum killer. It's a next  generation smart contract platform that sacrifices   some decentralization in exchange for  ultra fast and low cost transactions.  T...
Alex
· 12 September 2021
· 67
The markets haven't been kind to us this week but as usual the bad comes with the good. Lambo dreams feel pretty distant at the moment, but there's still a lot of stuff happening in cryptoland and it's time to cover the biggest stor...
Alex
· 04 June 2021
· 43