hire unity game developers

(2)

When it comes to playing games, smartphones are the most powerful. One of the main reason: 60% of the global revenues in the gaming industry is generated by smartphones compare to PC and console games. That is the reason, mobile game development has...

Glownight Games

· 08 July 2021

· 170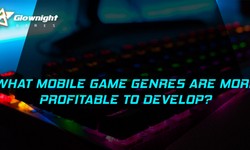 Just a decade ago, developing a gaming application was such a daunting task — you had to invest a lot of time and money — plus you required resources with expert skill-sets to develop it across multi-platforms. But with the introduction o...
Glownight Games
· 08 July 2021
· 47