indian film festivals

(3)

Bollywood culture and films are popular in India and all around the globe. As a result, since the silent film era, Indian cinema has considerably changed and expanded. India holds several film festivals every year to honor the cinematic arts. ...

cinema-lover

· 19 June

· 13
The Indian film industry has evolved so much throughout the last few decades. The modifications in the type of content being produced by the film industry today have been one of the most noteworthy changes that have indeed increased the significance...
cinema-lover
· 18 May
· 38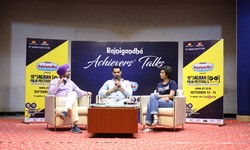 The film industry has been one of the most central mediums for creating a difference in society and empowering change. The celebration of powerful films and creative minds through film festivals encourages the spread of good content and the audiences get to witness the work of independent and aspirin artists in the society. The inclusivity of all t...
cinema-lover
· 10 May
· 2