invisalign

(3)

Everyone needs a perfect and cheerful smile, but many of us are either ashamed or require help to have a charming smile. Lately, half of the people use straightforward orthodontic...

flackflores

· 1 week ago

· 2

Everyone is aware that teeth are a very important part of their appearance and smile, so people are very insecure about their teeth and want their teeth to be perfect, to have a pe...

Embrace smiles CA

· 14 December 2022

· 85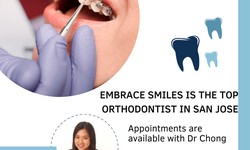 Hey, looking for more info about Invisalign and the dentists in Red Deer that offer the popular treatment? You've come to the right place! This article will provide you with all th...
Gaetz Dental
· 02 December 2022
· 7