it consulting and support services

(2)

As a business owner, you need to ensure that your technology runs smoothly and efficiently so that your operations can remain productive. That's why professional IT consulting services are becoming an increasingly popular choice for m...

Jessica Smith

· 16 March

· 7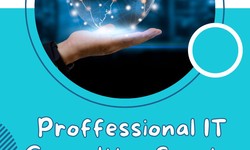 John had been running his own IT consulting and support services business for the past five years. He was a highly experienced professional, having worked in the industry for more than 15 years prior to launching his own venture. His company had grown steadily over the past few years, taking on larger clients and offering a wide range of services f...
Jessica Smith
· 14 March
· 5