legion 5

(3)

Lenovo have refreshed their gaming laptop lineup with AMD's new Ryzen 5000 Zen 3 processors and Nvidia RTX 3000 series graphics, but there's more than just a spec bump here, let's have a look. Lenovo Legion 7 16" with Ryzen...

JT

· 12 January 2021

· 1.1K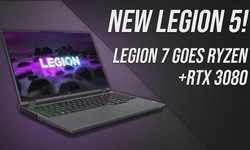 The Lenovo Legion 5 and HP Omen 15 are both  excellent Ryzen gaming laptops, but which one   should you pick? I've compared everything  to help you decide which is right for you. The two configurations I've got here&nb...
JT
· 23 October 2020
· 8.8K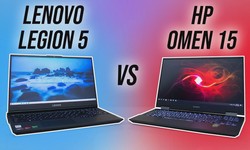 The Lenovo Legion 5 is one of the best Ryzen gaming laptops I've tested, and you guys requested it so much that I had to import it from the US, so let's find out what all the hype is about in this review. Legion 5 got basically everythin...
JT
· 14 October 2020
· 1.1K