linux

(31)

Command cat is used to concatenate files and print on the standard output. For example, if you need to print text file to console you can use this command cat some_file.txt You als...

17 May

· 15 · 1
This month, we'll be racing around looking at all the updates and other interesting things that have happened in this past month, in the wonderful and often wacky world of Linux an...
07 June 2021
· 69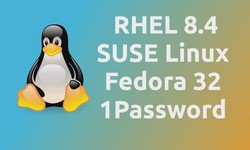 Plasma Mobile is an open software system for Linux mobile devices, and the team have presented the updates they've been working on for March and April of 2021. They stated that mos...
13 May 2021
· 152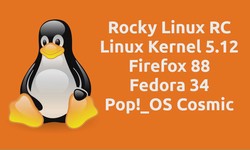 In this episode, we'll talk about GNOME 40, Ubuntu 21.04, Parrot OS 4.11, RHEL 8.1's Common Criteria Certification and Red Hat Summit 2021. Debian 10.9 Debian has announced a new...
14 April 2021
· 132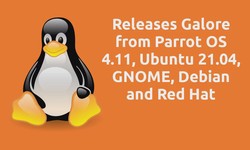 In this episode, we're going to take a look at recent developments with AlmaLinux and Podman, and the arrival of Ubuntu Core 20, Kali Linux, 2021.1 and Firefox 86.0, let's take a l...
12 March 2021
· 258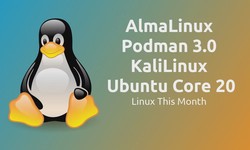 By now, you've probably seen some sort of news on the landing of the perseverance Mars Rover, but did you know that there's actually a tiny helicopter ingenuity tucked under the Ro...
24 February 2021
· 57
The common latte is typically a bit of a pricey choice down at the coffee shop, but now there's a kind of latte you won't have to pay for. And no, I'm not talking about having some...
28 January 2021
· 48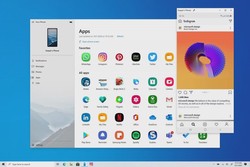 Today we'll be discussing some of the things that have happened this past month in the world of Linux. We'll start off with some CentOS news, Linux kernel 5.10 is finally out, Libr...
22 January 2021
· 108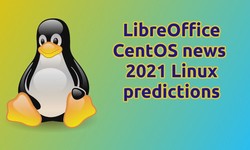 Today we'll be discussing some of the things that have been happening this month in the world of Linux and the ecosystem of open source that it lives in. We'll start off with some...
09 December 2020
· 46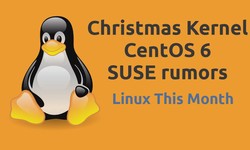 In this last month, Ubuntu has released the Gorilla and OpenShift and Ansible have become best friends. Before we dive into those topics. Let's take a look at this month's notewor...
05 November 2020
· 42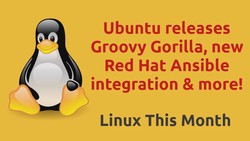 Google's android 11 has released on September 8th, 2020, and now offers additional benefits to enterprise clients. The introduction of asset management and personal use policies me...
01 October 2020
· 52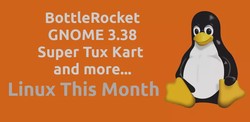 The Lenovo C340, a $300 2-in-1 Chromebook, but is it something you should consider buying? I've covered well over 100 Windows based laptops, but this is the first Chromebook I've e...
09 September 2020
· 25 · 1