mobileappdevelopmentcompany

(3)

Nowadays, technology is rapidly developing worldwide. People can search for anything from anywhere. Now that searching has become more advanced, image and voice searches are also available on our devices. Smartphones have been top-notch in this. So n...

Scarlett Watson

· 24 March

· 24
Swift is a general-purpose programming language developed by Apple Inc. in 2014. It is designed to be fast, efficient, and safe, and it is intended to be used for developing software for macOS, iOS, watchOS, and tvOS. Swift was created as a replaceme...
Harsimran Gill
· 06 March
· 5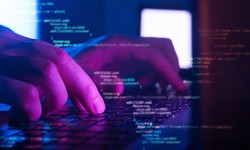 The technologies Top Mobile App Development Company Uses: The following technologies are used by mobile app development companies. If you are thinking about hiring a mobile app development company, you should consider what they use. In this article,...
Hannah John
· 04 November 2022
· 8