monitor

(13)

Monitors and TVs seem pretty similar these days, don't they? They're both flat, pixel covered rectangles that output a picture. So what's stopping you from using a big old TV as th...

08 May 2021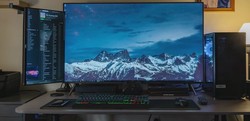 MSI has a new gaming monitor with some nice  features, the first of which is alphabet soup,   because this is the MAG274QRF-QD. It's got a 27 inch 16 by 9 IPS  panel with a 1440p...
19 November 2020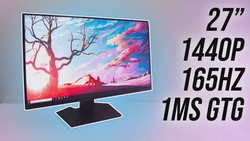 Life is full of situations where it makes sense to just take a shortcut, right? I mean, how many of us are guilty of just sticking of vase on top of a scratched table instead of re...
04 November 2020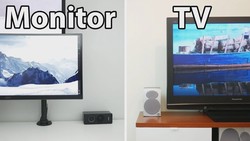 Everyone knows that at high levels of competition, the slightest advantage can be the difference between chicken dinner and a sloppy second place sandwich. So competitive gamers...
03 September 2020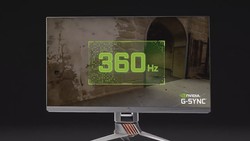 Whether you have too small of a desk or too many monitors, there comes a time in every tech lover's life where enough is enough. And that time is once your monitors have encroached...
09 July 2020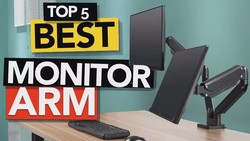 Whether its purpose is for gaming, work, or even home entertainment, curved monitors are slowly overtaking flat-screen monitors. In this video, we're going to look at the top five...
29 June 2020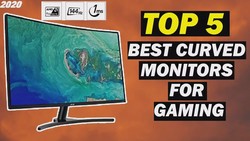 Just like smartphones and tablets, touch screen monitors allow you to draw, swipe between apps and videos, and zoom in and out with ultra-precision through your fingers. The differ...
10 June 2020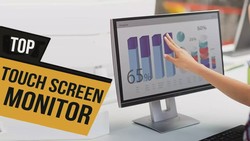 Color is the heart of photo editing. Professionals and enthusiasts would agree that color accuracy is vital when it comes to choosing a photo editing monitor. It is plain and simpl...
08 June 2020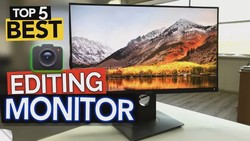 Connecting an external monitor to a laptop should increase gaming performance in most instances, let's discuss why this is the case, and find out just how big the difference is i...
28 April 2020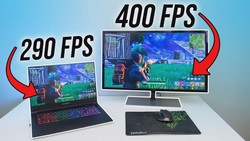 The Aorus FI27Q-P from Gigabyte offers some impressive specs for a gaming monitor, let's find out if it's worth it for the price in this monitor review. The IPS panel is 27 in...
20 April 2020
Are you looking for the best gaming monitor? In this article, we will top gaming monitors on the market. 1. Samsung CRG9 Screen Size: 49' Display Resolution Maximum: 5120x14...
16 April 2020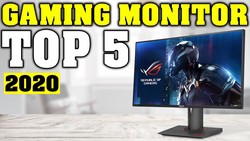 The Viewsonic Elite XG270QG is one of the best 1440p gaming monitors I've ever tested, let's check it out and find out why that's the case in this review. The Nano IPS panel i...
15 April 2020