natural language processing

(3)

Previous: Part 9 - Using the Sequencing APIs Over the last few parts, we haven't done much machine learning. Instead, we looked at how you can preprocess text data to get it ready...

25 June 2020
In part 8: Introduction to Natural Language Processing, we looked at how you can tokenize words with simple APIs. This allowed you to turn words into numbers or tokens so that they...
23 June 2020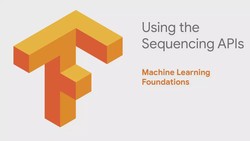 Previous Part 7 - Image augmentation and overfitting Up to now, you've learned how machine learning works and explored examples in computer vision by doing image classification, in...
18 June 2020