nvidia

(83)

ASUS are refreshing their gaming laptop lineup with the launch of Intel's new 10th gen processors and Nvidia's Super graphics, let's take a look at the new models and find out what's coming. Let's start out with the ASU...

JT

· 04 April 2020

· 308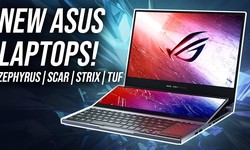 Intel 10th gen H series processors and Nvidia Super graphics are coming to laptops!  Let's start with what Nvidia's got coming down the pipeline, as honestly it's more interesting compared to 14nm plus plus plus. So we'...
Alex
· 02 April 2020
· 101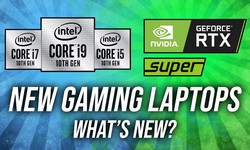 About this item   Perform What You Do Better: The 13th Generation Intel Core i7-13700HX processor goes above and beyond performance to enable your computer to perform multiple tasks simultaneously. You can easily transition to heavy multitask...
Haider Ali
· 23 November
· 1