p2e

(3)

It's the latest news in crypto's ongoing mission to take over the world; a new generation of blockchain games that are going to be better than anything we've seen yet. With billions of venture capital coming in, this industry is on the cusp of a brea...

Alex

· 04 May 2022

· 139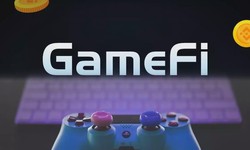 The idea of sports has transcended time and has become an integral part of every culture. Sports have constantly evolved, keeping up with new trends, and embracing innovations to captivate enthusiasts worldwide. Today, sports have taken an exciting l...
AdeleneJennifer
· 19 July
· 1
Starting a Play-to-Earn Game Business: A Comprehensive Guide In recent years, play-to-earn games have gained significant popularity and have become a lucrative business opportunity. With the growing interest in blockchain technology and the rise of...
william cooper
· 26 June
· 2