p2e

(3)

It's the latest news in crypto's ongoing mission to take over the world; a new generation of blockchain games that are going to be better than anything we've seen yet. With billions of venture capital coming in, this industry is on the cusp of a brea...

Alex

· 04 May 2022

· 141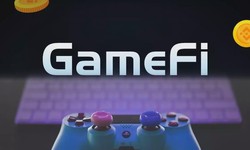 P2E (Play-to-Earn) games are a game-changing concept in the gaming business. These games let players gain real-world value by participating in in-game activities, resulting in a virtual economy with tangible benefits. P2E games have attracted the int...
christopher jones
· 1 week ago
· 1
Starting a Play-to-Earn Game Business: A Comprehensive Guide In recent years, play-to-earn games have gained significant popularity and have become a lucrative business opportunity. With the growing interest in blockchain technology and the rise of...
william cooper
· 26 June
· 2