php

(26)

Laravel core team has released version 6.5 of the PHP framework Laravel. This update introduces several new methods for the LazyCollection, the String Helper and the Query Builder. Laravel 6.5: New method for LazyCollection The update introduces a...

Alex

· 13 November 2019

· 127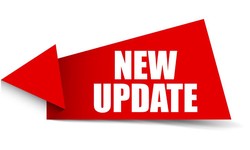 PHP is a server-side scripting language that is often used to create dynamic websites. Dynamic websites are websites that can change their content based on user input or other factors. For example, a dynamic website might display different products to different users based on their location or browsing history. To create a dynamic website with php...
matino anderaz
· 6 days ago
· 1
Introduction PHP, one of the most popular server-side scripting languages, has revolutionized web development. It empowers developers to create dynamic and interactive websites and web applications effortlessly. One of the best ways to harness the capabilities of PHP is through PHP scripts, which can be readily integrated into your projects. In th...
Giriraj Kumawat
· 1 week ago
· 2
PHP (Hypertext Preprocessor) is a widely used server-side scripting language for web development. As a PHP student, you may encounter various assignments and projects challenging your language understanding. In this blog, we'll discuss some valuable tips to ace PHP assignments and solutions to common problems students face. Understand the Basics:...
Java Assignment Help
· 20 July
· 2
The demand for Laravel application development services is on the rise due to its numerous advantages, including rapid development, modular architecture, built-in features, and a vibrant community. Futureprofilez is a leading Laravel development comp...
dazy shuu
· 04 July
· 28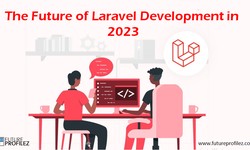 The Internet world is like the cosmos in that we may not be able to see the end, but it exists someplace. Every day, thousands of new websites are established, and this trend appears to continue. But have you ever considered the creation of these web...
Mtoag Technologies
· 23 May
· 48
A guide to Django vs Laravel. Choosing the most suitable language can make your next project easier to complete Image Credit: Ace Infoway Imagine your city is under attack and Thanos is destroying building one after one. You are on t...
Aditya Jani
· 02 May
· 4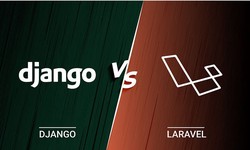 PHP and JavaScript are two of the most popular programming languages used for web development today. Each language offers its own unique set of benefits and drawbacks for custom software development.  When it comes to custom software developmen...
Scarlett Watson
· 15 February
· 44
In recent years, PHP-based e-commerce platforms have completely transformed the online shopping industry. These platforms enable you to start your e-commerce store without any prior experience in development. According to studies by Statista, more than 2 billion people were buying online in 2021, and e-commerce revenue is predicted to reach more t...
Virtual Employee
· 06 October 2022
· 24
Hello there! If you're reading this, then chances are you're interested in becoming a professional PHP developer. Well, you've come to the right place! In this blog post, I'm going to share with you some of my best tips and tricks for becoming a pro...
OnlineITtuts Tutorials
· 1 year ago
· 19