qualcomm

(3)

It wasn't long ago that the idea of putting several processors into one package seemed exotic, but with modern multi-core CPUs that integrated graphics, maybe it was only a matter...

20 September 2020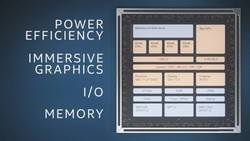 Almost 15 months ago Samsung launched a new fingerprint sensor that uses sound waves to map the ridges on your finger and unlock your phone. It was developed by Qualcomm which is m...
15 May 2020
Galaxy S20 started exhibiting significant parity issues between two of its versions, the Exynos and Snapdragon. Samsung has managed to keep the fact that their in-house Exynos SoCs...
05 May 2020