ryzen

(44)

Razer have updated their gaming laptop lineup with some impressive hardware, but have they finally made the jump to AMD? Well, no. But I'll discuss why, and there are some other ch...

13 January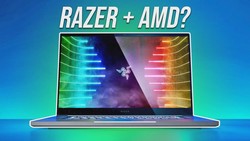 The RX 5500M and RX 5600M are currently the best  options available from AMD for gaming laptops,   so which one should you get  and what are the differences? I've compared both in...
23 December 2020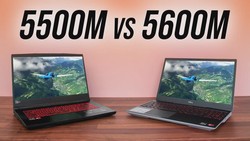 I've tested 11 Ryzen gaming laptops this year,  now it's time to compare them all and separate   the winners from the losers to help you  decide which ones are worth your money. R...
24 November 2020
Acer's Swift 3 is a smaller 14-inch laptop that  still packs in an 8 core Ryzen 7 processor,   offering CPU performance in a smaller  machine that wasn't previously possible. Bui...
30 October 2020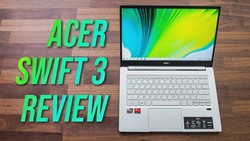 The Lenovo Legion 5 and HP Omen 15 are both  excellent Ryzen gaming laptops, but which one   should you pick? I've compared everything  to help you decide which is right for you. T...
23 October 2020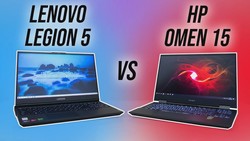 The Lenovo Legion 5 is one of the best Ryzen gaming laptops I've tested, and you guys requested it so much that I had to import it from the US, so let's find out what all the hype...
14 October 2020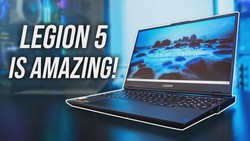 The Lenovo IdeaPad Gaming 3 is a budget friendly gaming laptop with a lot to offer for the money. Mine has the 6 core Ryzen 5 4600H processor with Nvidia GTX 1650 Ti graphics, but...
06 October 2020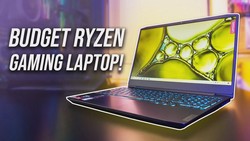 This is the first 17 inch Ryzen gaming laptop I've tested, it's the XMG Core 17, also sold as the Eluktronics RP-17 in the US, but is it worth considering over the smaller 15 inch...
01 October 2020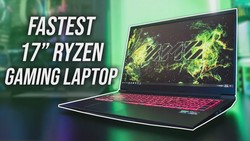 The Acer Nitro 5 is the best gaming laptop I've ever tested at the sub $700 USD price point so far, I'll show you what it can do and help you decide if it's worth buying in this de...
29 September 2020
The Lenovo Slim 7 packs in AMD's new 8 core Ryzen 7 4800U processor into a 14 inch machine, offering CPU power in a smaller form factor that was never previously possible. The buil...
23 September 2020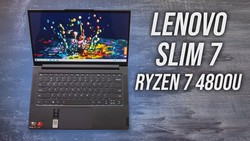 This crazy laptop can use the 16 core Ryzen 9 3950X processor! It's a Clevo chassis known as the THICC-15 from Eluktronics in the US, Apex 15 from XMG in Europe, or the Prime-AI he...
07 September 2020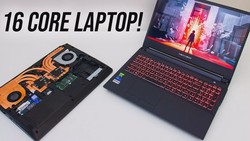 The HP Omen 15 is one of the best Ryzen gaming laptops currently available, I'll show you why it's worth considering in this review. There's some nice specs for a gaming laptop ins...
31 August 2020