sem

(3)

To get the most out of your paid search efforts, use SEM growth marketing best practices. There are even career names and functions dedicated to "growth hacking," such as growth ma...

Instiqa

· 2 weeks ago

· 26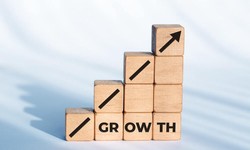 Choosing a reliable SEO company can positively affect your business and money. A poor and good SEO might create substantial fluctuations in your business's Google ranking and organ...
Velocity Media Lab
· 01 June
· 12
Marketing is a way to connect with customers and encourage them to buy a product or subscribe to a service. Marketing is one of the key activities that every business applies to pr...
Olivier Furrer
· 04 November 2021
· 15