slp

(3)

Crypto games stand to be the next  big thing in the gaming world,   revolutionizing digital ownership and the way  players interact with in-game items and economies. And yet, the primary reason that people  play crypto games...

Jacob Enderson

· 23 June 2022

· 79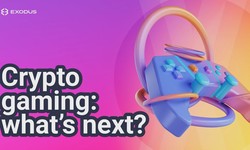 You've probably heard of Axie Infinity. It's  one of the world's most popular blockchain-based   games, and was pretty much the  pioneer of play-to-earn mechanics. But did you know there are two different  t...
Kelly
· 29 April 2022
· 108
On October 30th, Smooth Love Potion (SLP) officially landed on HotsCoin. SLP is the in-game currency earned by players in the blockchain game Axie Infinity. Inspired by Pokémon and utilizing NFT concepts, this game allows players to breed thei...
HotsCoin
· 30 October
· 1