tender

(3)

The handling of tenders can be a challenging procedure for construction companies that collaborate with outside parties. Lack of control over projects and relationships could emerge from managing multiple contracts and proposals at once without the p...

Livia Neisat

· 15 August 2022

· 83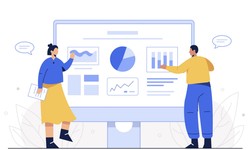 Artificial Intelligence (AI), Machine Learning (ML), and Blockchain stand at the forefront of technological innovation, collectively shaping the landscape of various industries. AI, a broad concept, involves creating computer systems capable of perfo...
yasmin gupta
· 5 days ago
· 7
Are you looking to take your business to the next level? Global Trade Plaza has a revolutionary solution for you. With the launch of the Global Tenders feature, GTP is offering an unparalleled opportunity for exporters and wholesalers to participate in government-authorized tenders from over 190 countries. This initiative is set to transform the la...
Global trade plaza
· 18 October
· 1