thermal

(3)

The Eluktronics RP-15 might just be the coolest Ryzen based gaming laptop I've tested so far, let's find out what level of performance is on offer and see how hot it runs. These are the specs we're looking at so Ryzen 7 4800H CPU,...

JT

· 16 July 2020

· 634
The Alienware m15 R2 is a thinner machine with some powerful hardware inside. So just how hot does it run and does this cause any problems? Let's find out and see what improvements can be made to thermals and performance. The m15 R2 is available in d...
JT
· 14 May 2020
· 1.1K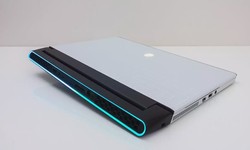 BEST CHANCE FOR YOU +256756096881 TO BE PART OF ILLUMINATI IN UGANDA.  The Illuminati operates in defense of you and all humans, in all places, and of all generations. Our duty to this planet has spanned across centuries and survived even the mo...
george gudman
· 18 November