ultrabook

(3)

The Razer Blade Stealth is the best 13 inch gaming ultrabook currently available, I'll show you why in this review. I've got the top end spec here with quad core ice lake CPU, 16gb of memory in dual channel, and most interestingly the lat...

JT

· 12 October 2020

· 160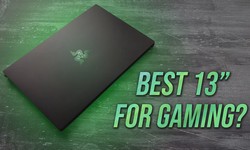 The Razer Blade Stealth manages to pack in Nvidia GTX 1650 Ti Max-Q graphics in a 13-inch machine, making it the smallest gaming laptop that I know of with this level of power, so how does it actually perform in games? I've tested 15 titles at both 7...
JT
· 10 September 2020
· 945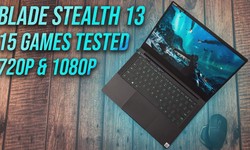 If you were born before the late 90s you probably remember a time when laptops were heavy clunky power hogs with the elegance of a cinder block. But these days the cine quinone of laptop marketing seems to be an emphasis on how thin light and portab...
Alex
· 29 April 2020
· 153