unlock phone

(2)

Protecting your Android phone with a password is highly recommended because this is the best way to protect your privacy if your phone ever gets stolen or lost. Yet, it can also be very inconvenient if you ever were to forget your password. More conc...

Vali Dragomir (isshmen)

· 03 February

· 69 · 1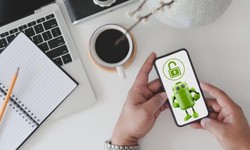 Verizon offers exciting phone deals to new and existing customers. You can find some of the latest devices at an amazing discount or even free if you switch to Verizon or upgrade your phone. The deals can attract even non-Verizon users who are lookin...
Vali Dragomir (isshmen)
· 05 February
· 43