wallstreetbets

(3)

It's a spicy week in the crypto markets with ETH trading above $3,400. Why is that price such a big deal? Well, I went back and looked at the market for ETH last May and it might be hard to believe but you could buy an entire coin for just $200...

Den W.

· 08 May 2021

· 252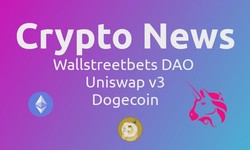 How does a Doge become a millionaire? Not a trick question and the simple answer is, you get a bunch of Redditors to break Wall Street. This week saw the curtain pulled back on how the rules for wall street hedge funds don't apply to everyday r...
Den W.
· 30 January 2021
· 67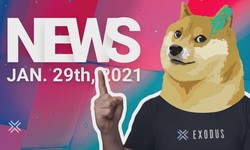 The Art of Wallpaper in Singapore Singapore is a vibrant and diverse city that continually evolves and embraces innovation, even in interior design. One of the most popular trends in home decor is using wallpaper to transform living spaces. With its...
Sbsbeeggg
· 30 October
· 3