windows 10

(3)

To say goodbye to the activation banner, you'll need to activate Windows 10. If you're using the Pro or Enterprise versions of Windows 10, you'll be able to take advantage of the a...

Brown Wolf

· 07 June 2021

· 106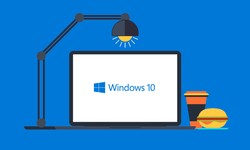 KMSpico Windows 10 Activator Crack you can activate Windows 10 with just one click. It is also used to enable other services, such as Microsoft Office and Internet download mana...
Jessica Adison
· 17 September 2022
· 65
The straight update or reset of the computer is the recommended Windows response for Preparing Automatic Repair. Here's how the fix goes: Press the power button three times while t...
Printer Solutions
· 17 September 2022
· 14