windows cleaning

(3)

Introduction Having clean windows not only enhances the aesthetic appeal of your home or office but also allows natural light to fill the space, creating a bright and inviting atm...

Emma Ava

· 1 week ago

· 1
Color is a powerful tool in home design that can greatly affect the mood and ambiance of a room. From warm and inviting hues to cool and calming shades, the colors you choose for y...
Mahmood Ahmad
· 3 weeks ago
· 4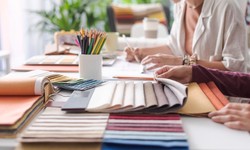 If you are thinking about getting your windows cleaned, you might be wondering how much it will cost you. You should also consider what companies offer this service. This article w...
Sophia Ross
· 10 November 2022
· 13