Acquaint Softtech PVT LTD provides you with highly skilled remote developers to help you build your website, web app, and mobile app at a fractional cost of what they would have charged in-house.
With over 11 years of expertise in the field, we have developed projects in almost all areas like finance, real estate, medical, e-commerce, etc. Whatever be your problem - frontend, backend, UI/UX, testing - we are the one-stop solution for all your programming-related needs.
Introduction In an age where everything is digital, and we are seeing a higher dependence upon electronic technology, it is logical to update the system to record visitors and track their movements....
23 January ·
2
· 71 · 3
·
Mukesh Ram
Introduction The rising demand for effective logistic and transportation solutions implies that companies must improve their processes and provide more services. A variety of industries depend on the...
23 January ·
0
· 13
·
Mukesh Ram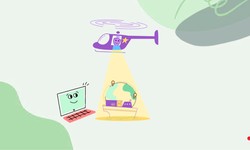 Introduction Today, I'll explain how to create your online marketplace. Beyond that, I will also show you how to draw customers to your site, earn money, and grow your market. This is a step-by-step...
23 January ·
3
· 60
·
Mukesh Ram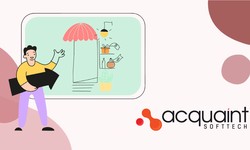 Introduction As its name implies, time-and-attendance software is an intelligent and flexible software solution that tracks attendance at an office. You can use this system in many industries. Attent...
20 January ·
1
· 45 · 2
·
Mukesh Ram